Another great weekend of Blues: The EBU in its efforts to reach out widely to the European Blues community was invited to the Blues Alive festival in Sumperk in the eastern part of the Czech Republic during 17-19 November. At its 26th (!) edition, this festival can no doubt be considered legendary, and has quite rightly earned the respected Blues Foundation's Keeping The Blues Alive Award in 2019.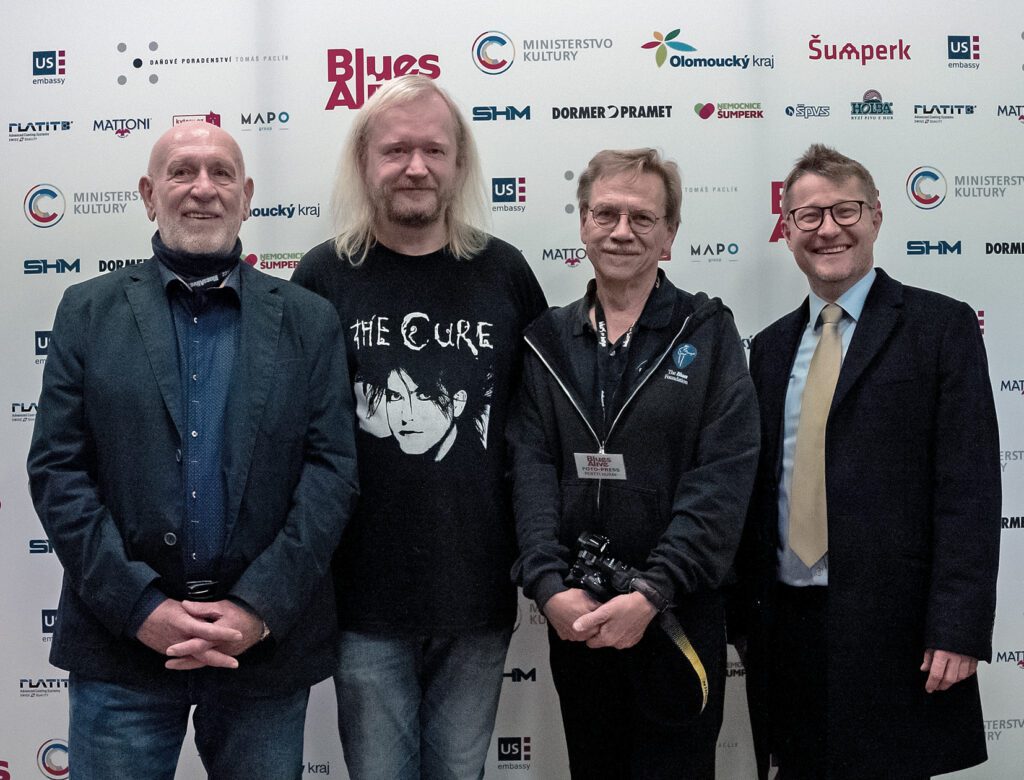 Founder of the Blues Alive festival (1996), Vladimír Rybičk; Program Director, Ondřej Bezr; EBU Vice-president, Pertti Nurmi; and festival Director Stepan Suchochleb. Stepan and Ondřej have worked for the festival for 23 years.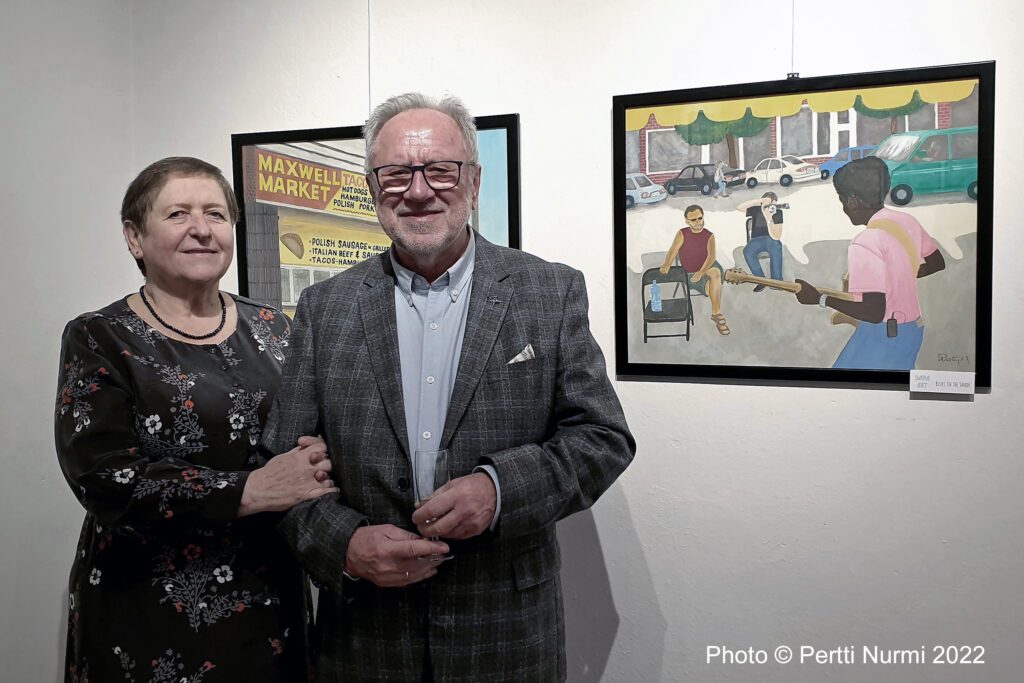 Blues Alive festival hosted an exhibition of Blues artwork, "Pictures from the Road" by Danuta Matysik, shown here with her husband Andrzej.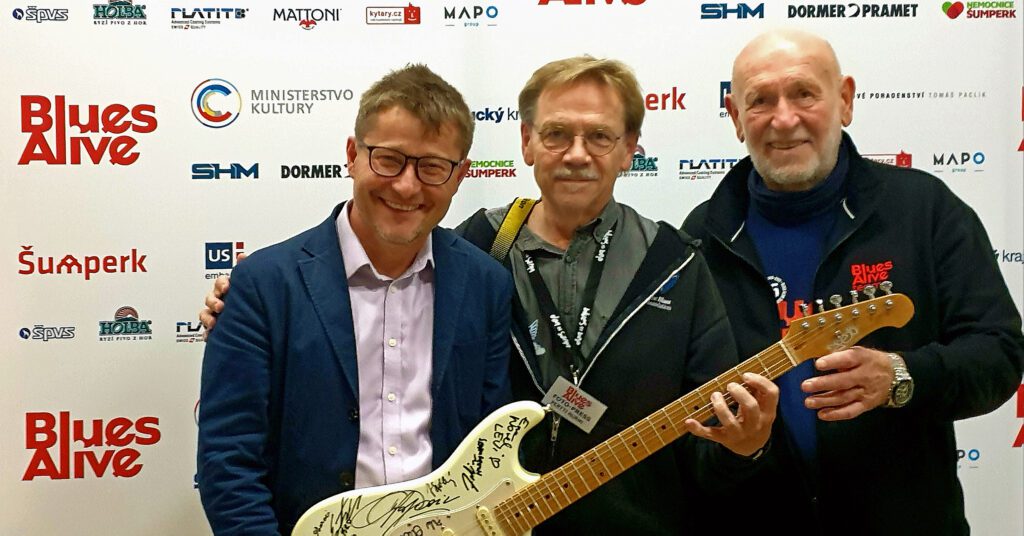 Guys posing with the guitar having signatures of all festival main artist