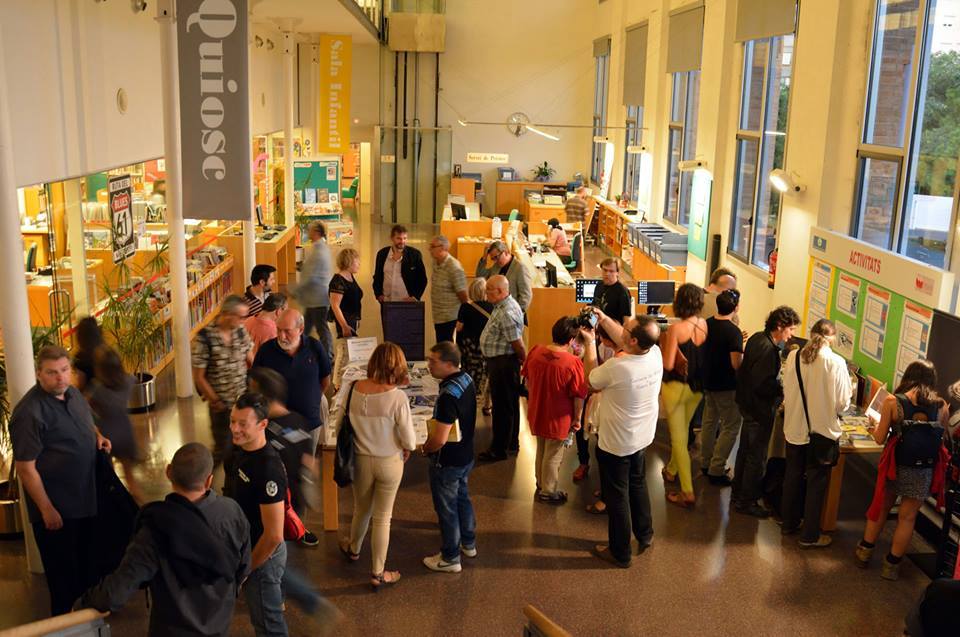 The first European Blues Expo opened its doors on 19 September 2013 at Tecla Sala Library in Hospitalet de Llobregat in Barcelona. The Expo remained opened until 31 October. Tecla Sala Library is the official home of the European Blues Union Archives and has a Blues Documentary Fund promoted by the Barcelona Blues Society and various individual people.
The goal of the exhibition is to support, illustrate and advertise the activities of the EBU such as the European Blues Challenge (EBC) and the Blues Market. Artists who have provided their photography for this event are Pertti Nurmi (Finland), Alain Hiot (France), Sylvie Bosc (France), Fred Delforge (France), Roser Infiesta (Spain) and Charlie Hussey (Ireland).
There is also plentiful of audiovisual material produced by the Bad Music Blues TV who have recorded the three editions of the EBCs and have made special TV programs and radio shows about them.
There is also a stand-alone 20-minute video loop of photography "Four Decades of Blues Photography 1970-2010 in Finland″ by Pertti Nurmi. The Blues Expo was opened by the President of Barcelona Blues Society, Ms. Miriam Aparicio, the Vice-president of EBU, Mr. Jean Guillermo, and the Culture Alderman of L'Hospitalet de Llobregat, Mr. Jaume Graells. Tecla Sala Library has the logistical support of the Municipality of Hospitalet de Llobregat.
BIBLIOTECA CENTRAL TECLA SALA
Fondo de Blues / Blues Documentos Unión Europea
Avda. Josep Tarradellas, 44
08901 L'Hospitalet de Llobregat, Barcelona
Tel. 00.03.4932602484
bibteclasala@l-h.cat
http://www.l-h.cat/biblioteques/teclasala.aspx