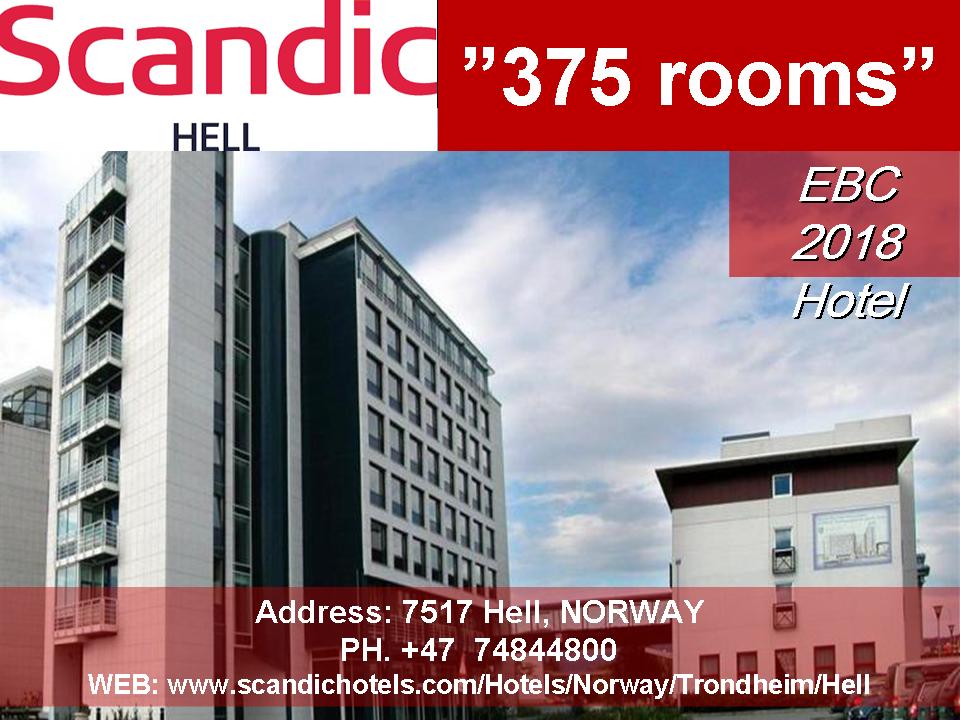 All of the events will take place at the luxury 5* Scandic Hell hotel, with a meager five-minute walk from the Trondheim airport. So no hassle whatsoever to move from one location to another during the EBC weekend. Special rates will be offered to EBU members.
Tickets for the European Blues Challenge for general audiences are on sale at:
There are special accommodation rates especially only for EBU Active Members and participating bands!
Single room: NOK 890 (c. 95 €) per night.
Double/twin room: NOK 1090 (c. 117 €) per night
Note: Norwegian NOK = 0.104 € / 10 NOK = 1.04 €.
Once you have renewed your membership for 2018, you will receive a special code that will enable you to get these special Scandic hotel rates.