Second BBS Awards – Torrita di Siena 2016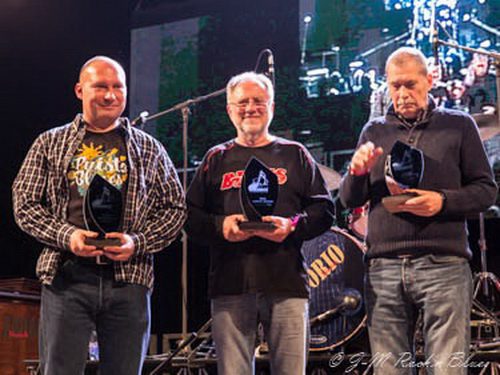 And the winners were:
For keeping alive since year 2000 Polish blues magazine "Twój Blues" that, 16 years later, is still growing and has now become the Polish biggest and most important blues magazine and online platform also published in Slovakia and Czech Republic, becoming essential for their blues scenes with fresh and modern contents professionally served, in the same way as traditional information covering national and European blues as well as international scene.
Also, for his endless work since the early sixties assisted by his family,
the winner in MEDIA Category was ANDRZEJ MATYSIK. Twój Blues Magazine. Poland
Founded in 1978, first to serve the local music lovers, Puistoblues Festival in Finland has been a tradition witnessing longevity for blues lovers and it has, over the years, grown to be one of the foremost blues festivals in Europe. Not to say one of the most important musical events in Finland. Performers during the past 38 years have included practically the who's who in blues, from B.B. King to John Lee Hooker, Buddy Guy to Albert Collins, and countless more. The main concert podium is located in a beautiful outdoor lakeside setting – how else, we are in Finland! It is also a festival for the kids, as children under the age of 13 have always free admission to the main concert where special activities are organized for them – like building of your own blues axe. The whole event is based on a community effort of hundreds of volunteers.
For the dedication and devotion to blues during the past years and decades, the Award in PROMOTION category was granted to Puistoblues Festival of Finland. The recipient of the Award was MIIKKA PORKKA, director of Puistoblues Festival.
For his tireless work to introduce blues and early jazz in Europe since the early seventies and especially New Orleans music either live or producing for more than fifteen years a series of countless and incredible albums with the top or New Orleans musicians through the record label Blueshouse Productions, but also organizing meetings and parties with Louisiana musicians all over Switzerland. For his work in Vallemaggia Magic Blues Festival and as founder member of the Swiss Blues Society,
the winner in PRODUCTION category was HANNES ANRIG. Blueshouse Productions. Switzerland (sadly he passed away)