The fourth edition of the Blues Behind The Scenes Awards, born to recognize European individuals or organizations that have worked actively and devoted their life, making significant contributions, to advance and support the blues in Europe, was held in Hell, Norway, during the 8th European Blues Challenge.
And here are the recipients:
The original Blues News magazine was first issued in summer 1968 making it one of the oldest of its kind in the world. Blues News is the first and currently the only journal in Finland focusing on blues and related music styles. It covers various forms of African American music like blues, R&B, soul, gospel, rock 'n' roll and, naturally, Finnish blues and roots music and musicians. It has published hundreds of interviews, reviews and articles every year both of domestic and international new upcoming stars but not forgetting already established touring and recording artists. Thanks to Blues News magazine the blues scene in Finland is vivid and alive.
For the continuous work as the eldest blues magazine and also in recognition of its 50 Anniversary, the winner in MEDIA Category is MAIJU LASOLA, representing and current editor of Blues News Magazine (Finland)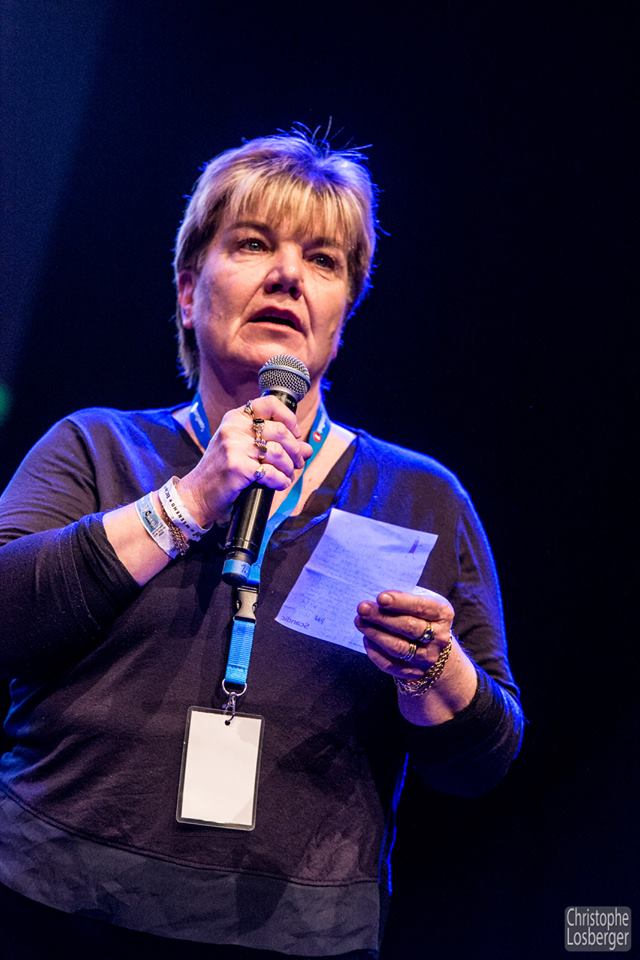 For his passionate work over 25 years and more than 300 releases of terrific artists like Luther Allison, Big Daddy Wilson, Candye Kane, Coco Montoya, Jeff Healey, Louisiana Red, Canned Heat, Royal Southern Brotherhood, Samantha Fish, Shakura S'Aida, Sue Foley, The Nighthawks, Walter Trout and many many more. For helping artists expand their careers beyond extensive tour schedules by providing them with worldwide distribution. For establishing a friendly net with radio broadcasters, CD reviewers, magazines, e-zines, blues societies and anyone else in blues business. And, last but not least, for creating, leading and developing our beloved non-profit association, The European Blues Union, with the only purpose to promote blues in Europe and gather under its umbrella all blues professionals and enthusiasts sharing the same passion for blues music,
The Winner in PRODUCTION Category is THOMAS RUF (Germany)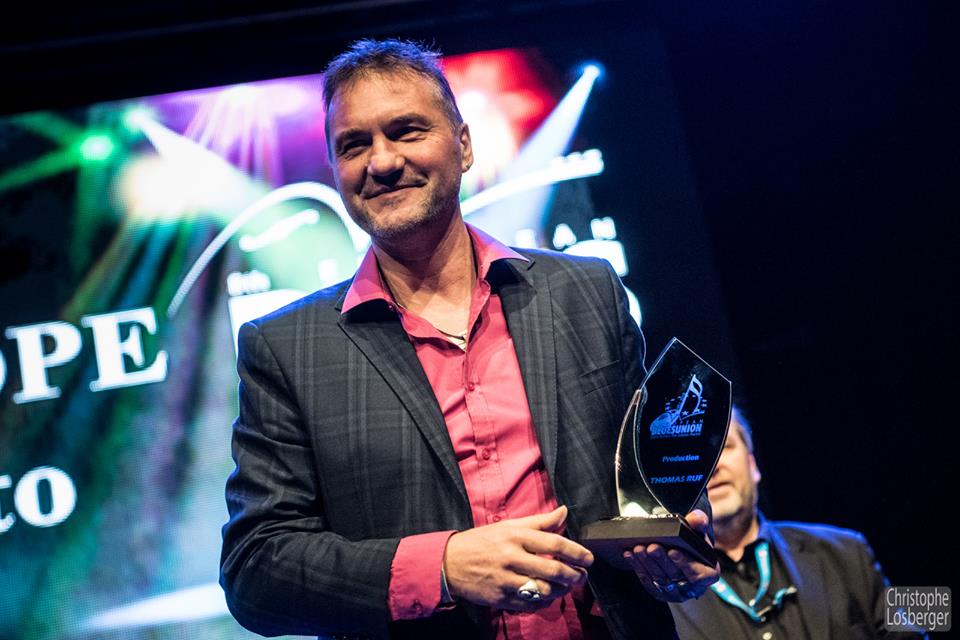 Blues Peer is the former Belgium Rhythm & Blues Festival. For three decades now, Blues Peer is a regular event in the festival calendar. Since 1985, the festival has always remained true to its roots: the love of music, a relaxed atmosphere and the friendly hospitality of Limburg. So it's not surprising that, over the years, many big names like Memphis Slim, Stevie Ray Vaughan, Albert Collins, Junior Wells, John Lee Hooker, Koko Taylor, BB King, Buddy Guy, The Fabulous Thunderbirds, John Mayall, Rod Piazza and many, many more have graced the festival grounds in Peer. For the amazing work over 30 years to make blues lively bringing the greatest blues artists to play in Belgium
The winner in PROMOTION category is LOUIS VAN HOEF, representing and artistic director of Peer Blues Festival.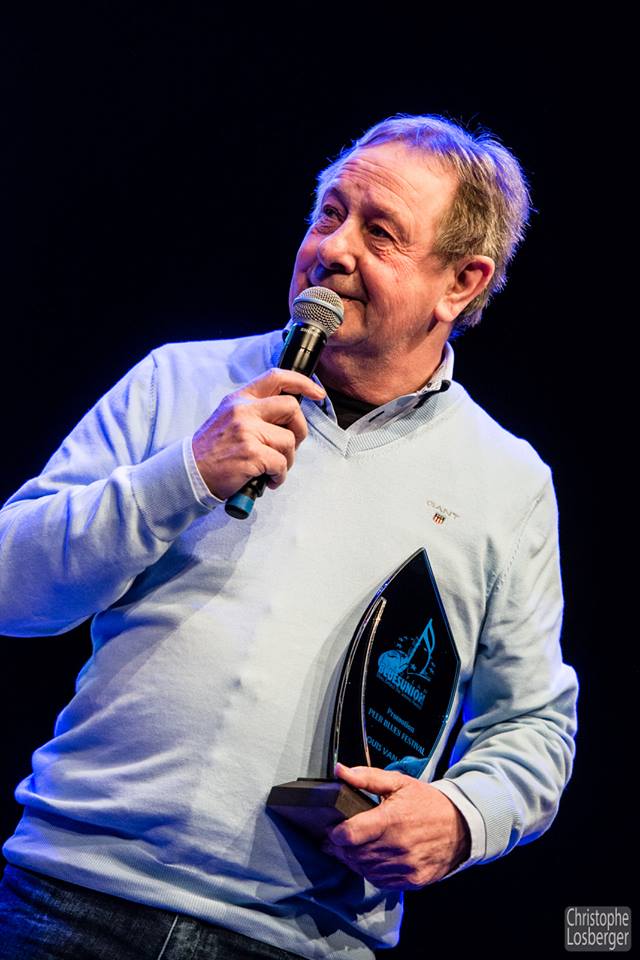 This year board have decided to give a special Outstandig Contribution Award
Founder on a full time volunteer basis of a huge blues festival, 17 days long, with a mix of night gigs/performances of blues musicians and in social services and blues in the schools activities, he consistently worked day-after-day over a period of 12 years to bring blues music into all levels of education to homeless shelters, jails and prisons, and hospitals … touching the hearts and minds of the entire citizenry with the power, influence, and impact of the blues! He proposed and facilitated an agreement to 4 European Festivals for exchanging national artists. At the same time, he went to Memphis every year from 2008 to 2012 to choose not only the winner of IBC but also other bands to play to the festival he created, initiated, and administered alone "in his kitchen" in 1999 and which, a year later, had 2 then 4 full time employees. In 2010, he volunteered to become one of the 6 founding members of the European Blues Union (EBU). He acted as Vice-President for 6 years, and is still a Board Member of the EBU organization. In 2011, with 14 friends, he founded France Blues, the French national Blues Society, involved in getting a public recognition and visibility for blues music and musicians in France, in Europe, and worldwide, by exporting our 'home talents' all over the world. In the international blues community, he is relied upon as the person who effectively facilitates the best of relationships between festivals, radio stations/deejays, venues/clubs, magazines/print media, and blues artists, always doing his best to help French musicians to play throughout Europe, and also in Canada and USA. For all of the many reasons outlined herein, he is one of the most respected, well-liked, effective, influential, and appreciated persons in the international blues community, not only by musicians but also by a variety of highly visible blues personalities.
For all he has done over the years If anyone deserves a Blues Behind the Scenes Award… It's Jean Guillermo!