MORITZ GAMPER – Austria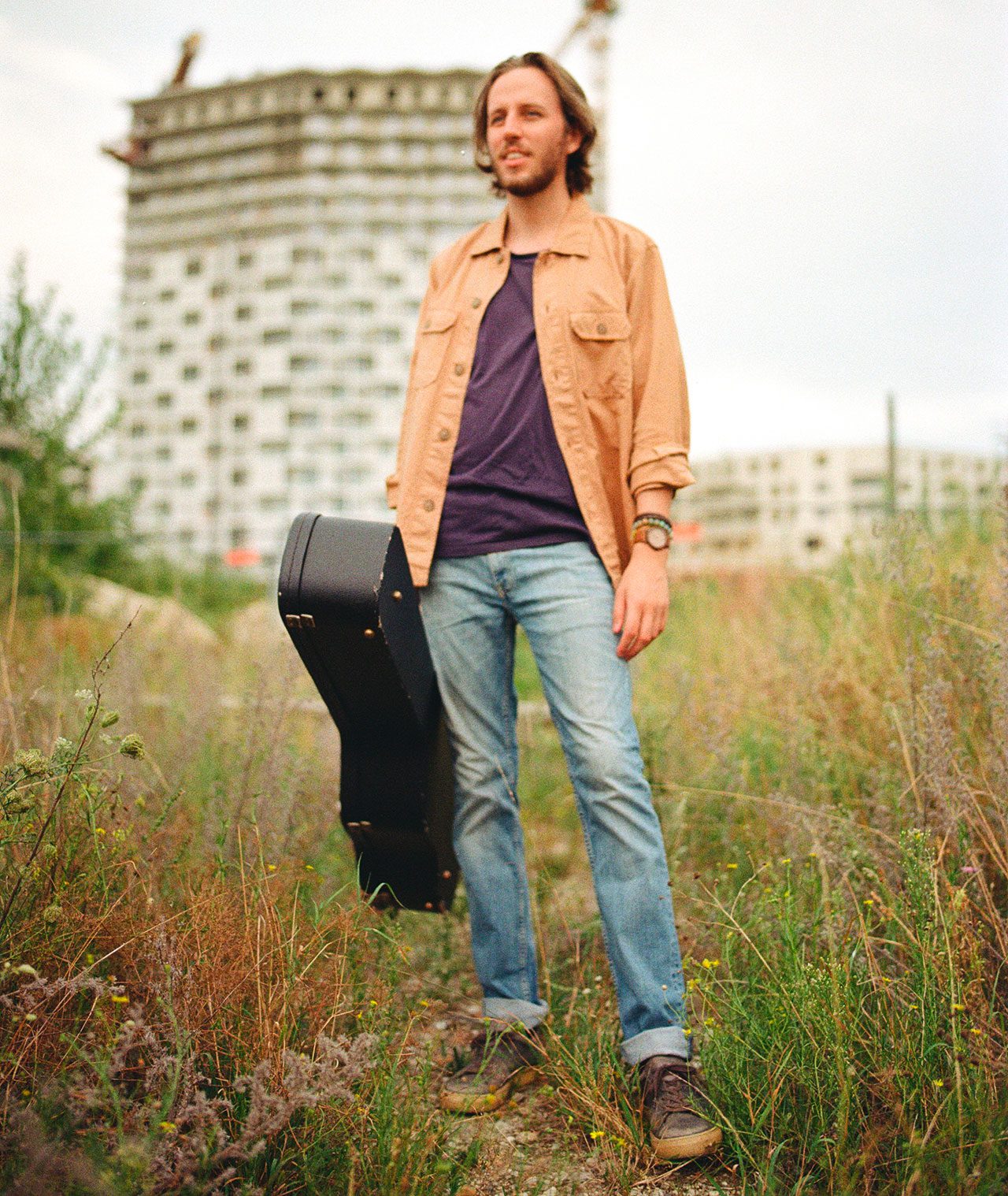 Originally from the small town of Meran in South Tyrol, Moritz first moved to South America, then to Spain, and finally settled in Vienna. Just as the now 28-year-old singer-songwriter took the time to find the center of his life, it is the same with his music: a lot of experiments and excursions into a wide variety of genres were necessary to find something that had actually always been there . Often all you need is an acoustic guitar and a distinctive voice. Moritz released music for the first time almost 10 years ago. Now it feels like coming home again after a long time. So the circle closes; because, just like back then, the music is honest, raw and consciously not at all perfect.
A pinch of Delta Blues, a portion of Desert Blues and some folk are reminiscent of Moritz's great idols.
Moritz Gamper – Guitar, Vocal
Email: moritz.gamper.music@gmail.com
---
THOMAS FRANK HOPPER – Belgium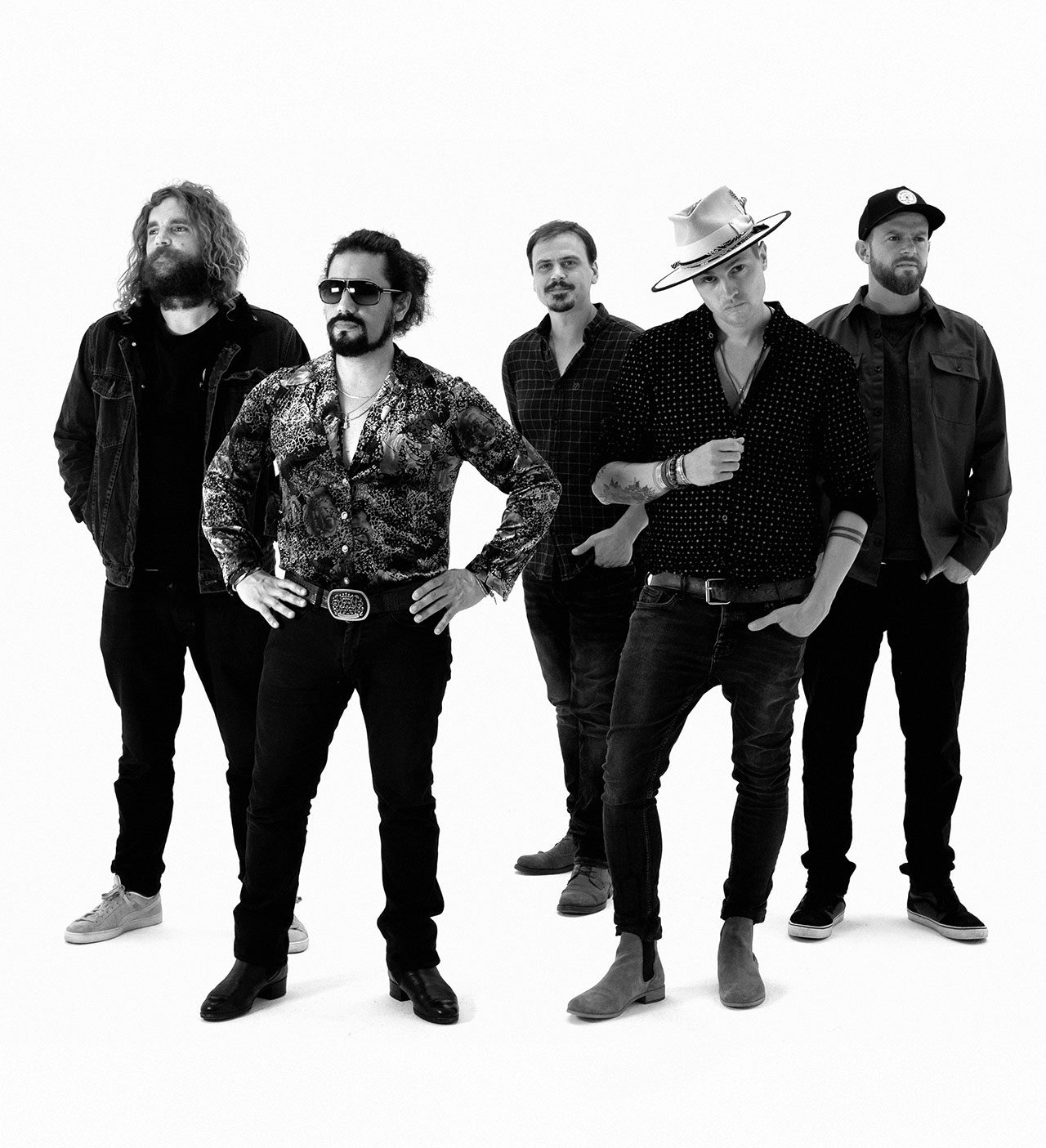 A musician singer-songwriter creating his own brand of rock. A good riff on a slide guitar connected to an old lamp amp. Hopper's music is the metting of American blues and Belgian rock. A musical journey you won't forget.
Thomas Frank Hopper – Lapsteel, guitar, lead vocal
Diego Higueras – Guitar
Jacob Miller – Bass, backing vocals
Nicolas Scalliet – Drums, backing vocals
Maxime Siroul – Keyboards
Website : https://www.thomasfrankhopper.com/
Facebook : https://www.facebook.com/thomasfrankhopper/
Instagram : https://www.instagram.com/thomasfrankhopper/
Email: thomasfrankhopper@gmail.com
---
DBD – Bulgaria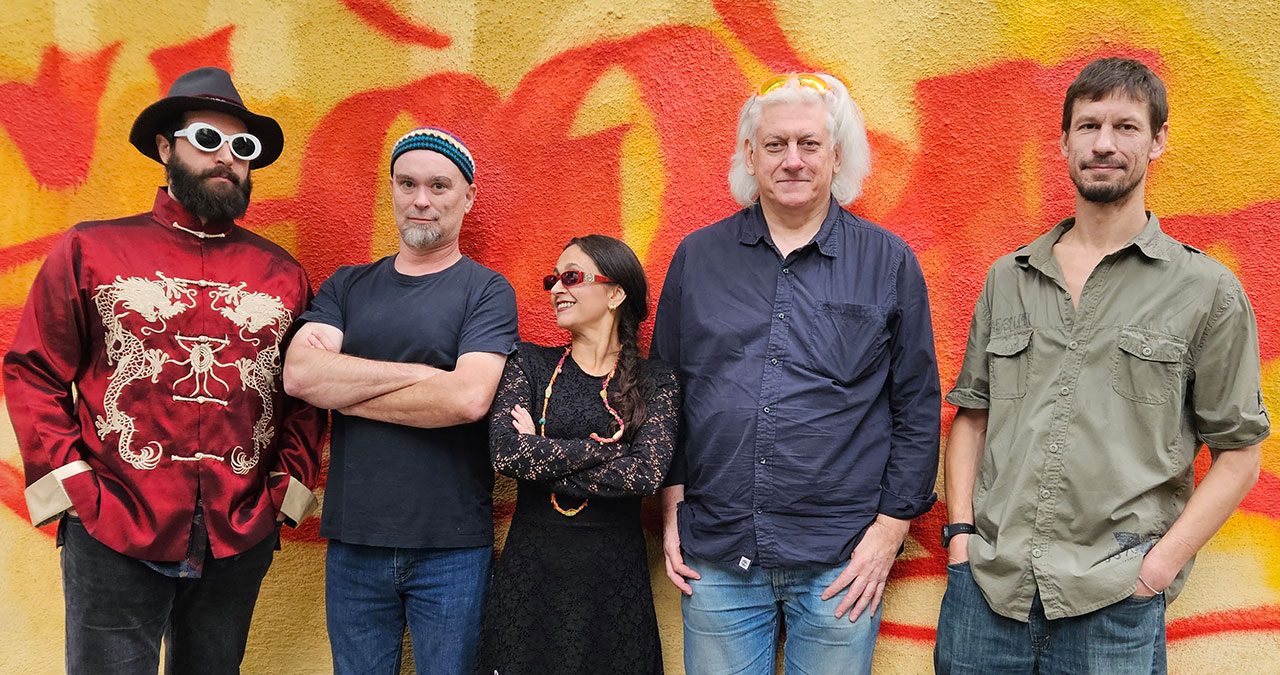 The passion for the music of the 60s & 70s brings together three well known musicians and the DBD (DaBeDa) band was born early 2022. Carlo Solimani (guitar, vocals), Youlian Traykov (bass) and Ivo Popov (drums) are joined by Milena Traykova (percussions) and Ilko Gradev (accordion), making them a rising force on the Bulgarian music stage. On their first concert, they're already a solid five-piece band, performing a fine blend of mellow Blues, blasting Psychedelic, groovy Funk, midnight jazz and soul-baring emotions. Full of energy and musical mastery, the band turns their concerts into shows where you will hear the fast pulse of modern life, the vintage blue notes of days gone by and lyrics that will make you smile. Their appeal crosses all age boundaries, attracting a significantly younger audience as well as delighting older fans.
DaBeDa's first studio album with original tunes is scheduled for release later in 2024.
Carlo Solimani – Guitar, voice
Milena Traykova – Back vocal, percussions
Ilko Grudev – Accordion
Youlian Traykov – Bass
Ivo Popov – Drums
Facebook: https://www.facebook.com/DBDblues
Email: dabedaband@gmail.com
---
CHARLIE & BELL BLUES EXPERIENCE – Croatia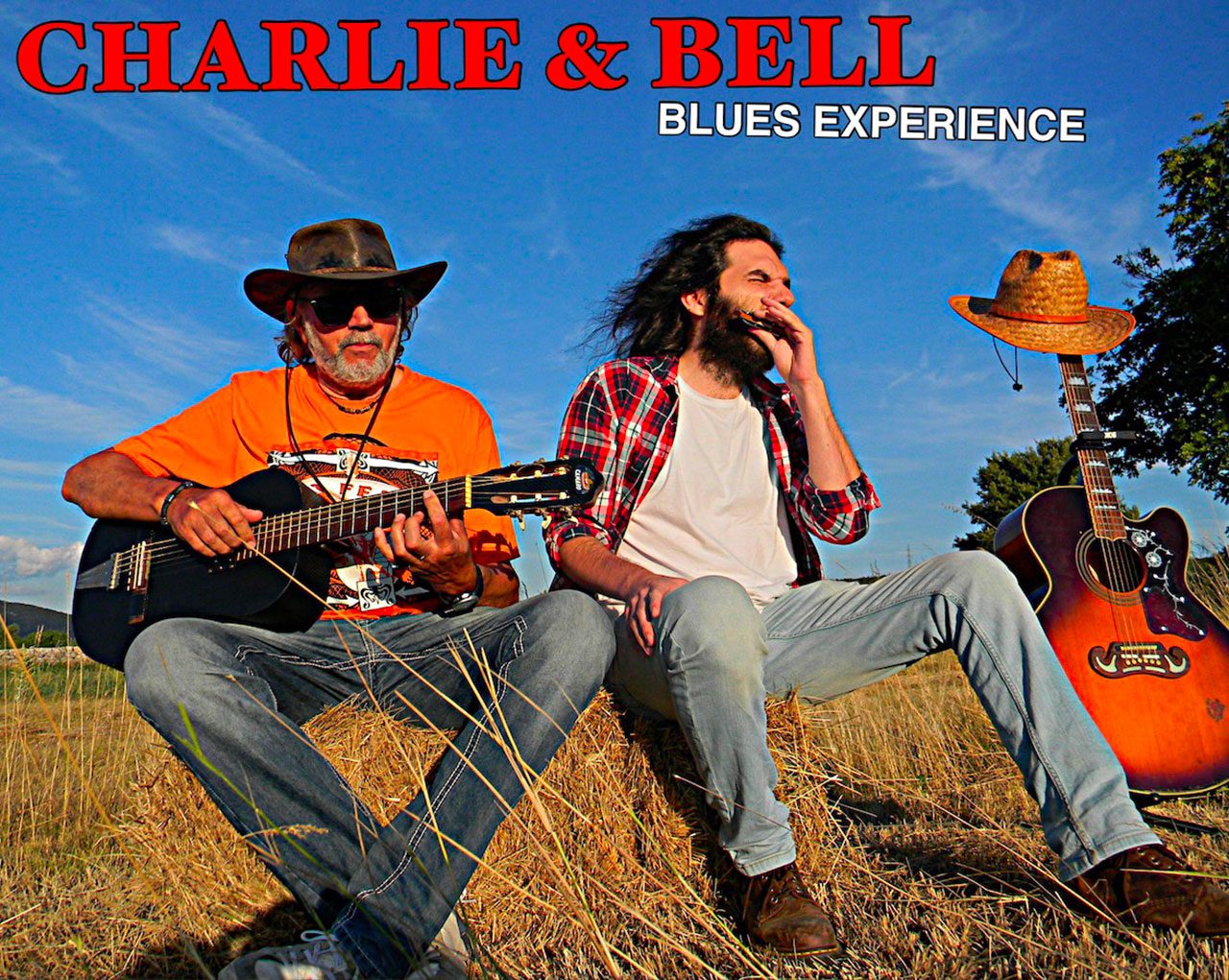 Charlie & Bell Blues Experience are a blues roots duo based in Split, Croatia, and they are the winners of the 13th Croatian Blues Challenge in solo/duo category.
The music they perform is based on blues roots classics and blues standards, but they also perform some own original compositions.
Different variations of the blues are intertwined in their interpretations, from the original Delta and Piedmont blues to the styles of Memphis, New Orleans, Chicago and Texas.
Zvone Čaljkušić-Ivanović (Bell) – Vocal and blues harp (harmonica)
Dragan Kotarac Charlie – Guitars, backing vocal
Website: https://charlie-and-bell.com/
Email: charlie@charlie-and-bell.com
---
O.J. ŽLÁBEK BAND – Czech Republic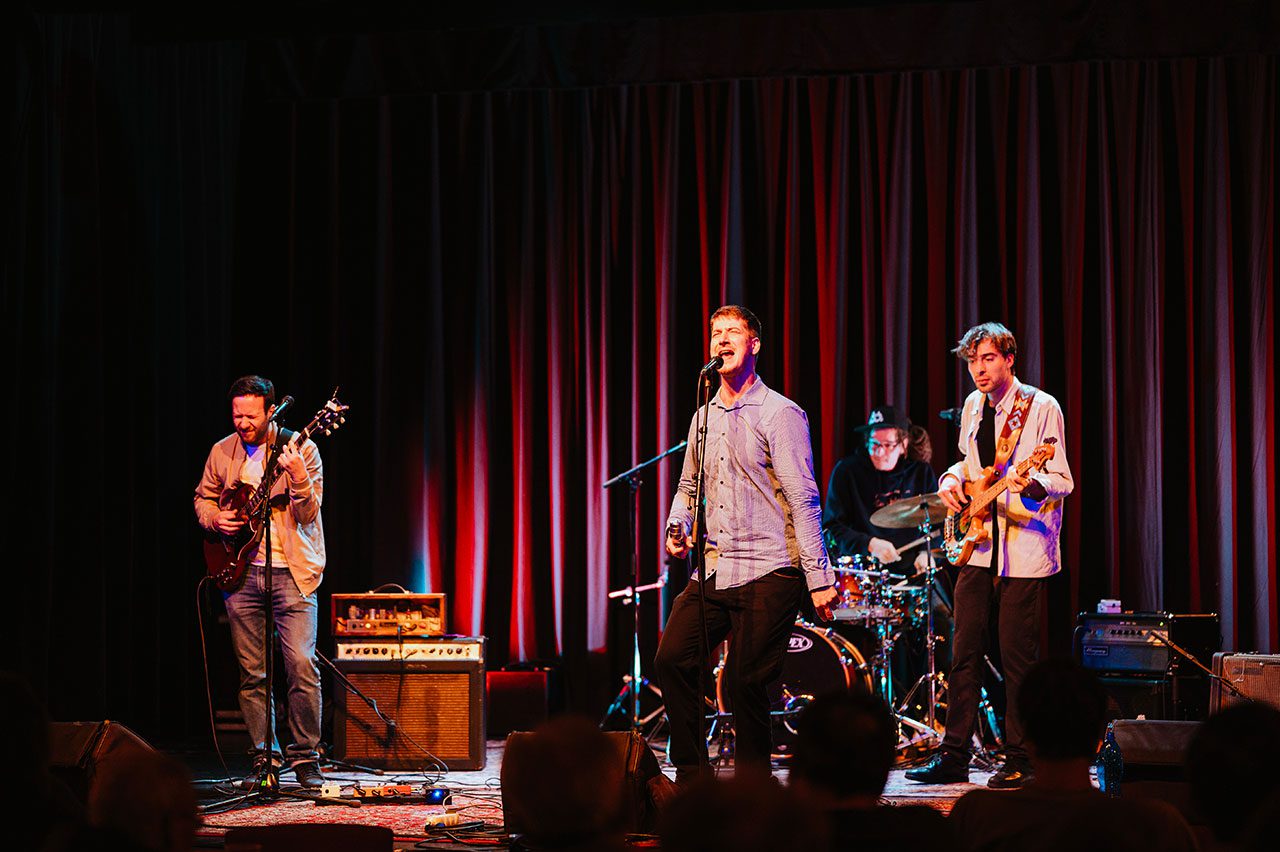 O.J. Zlabek is Czech harp player & singer playing authentic Chicago blues. Inspired by blues legends such as Little Walter, Muddy Waters, Jimmy Reed, BB King & Freddie King, young musician puts all his heart & soul into his voice and typical sound.
Ondrej J. Zlabek is based in Prague, Czech Republic since he was born in 1995. As a child he used to play the trombone for some years. During his teens O.J. got into blues and soon started to play the harp. At the first he played with supportive musicians Hans Bricks, Jiri Marsicek and other friends interested in blues. Soon after, O.J. became a regular guest of blues jam sessions, especially hosted by Rene Trossman in U Maleho Glena.
In late 2017 O.J. established his own band. On 10th May 2018 they performed as The Harpriders their 1st gig in Blues Sklep. Since that time O.J. Zlabek Band has played in many jazz & blues clubs in the city.
Ondřej J. Žlábek – Harmonica, Vocals
Jiří Maršíček – Guitar, Vocals
Jan Svorník – Bass
Marcus Jurkovič – Drums
Website: ojzlabek.com
Email: ondrazlabek@seznam.cz
---
THE MANIC BLUES – Denmark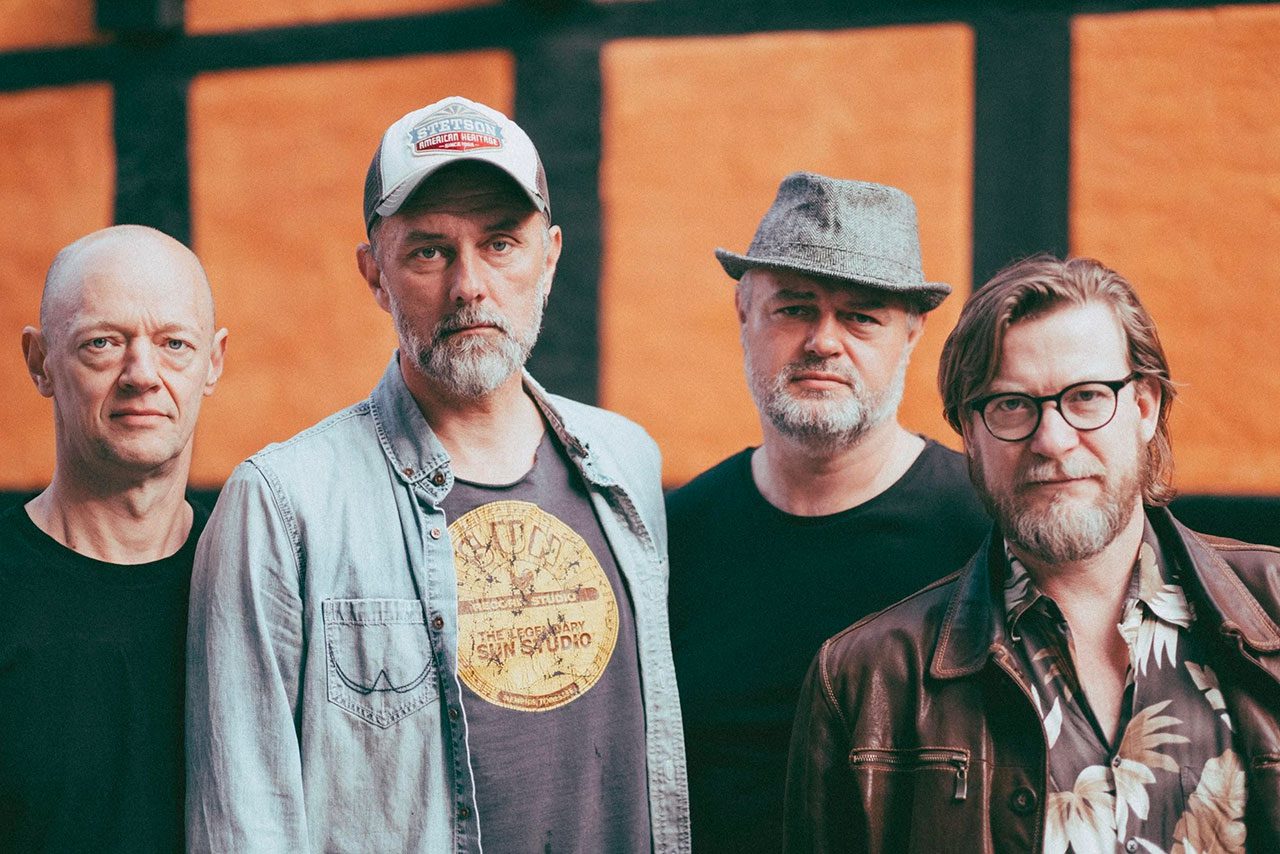 The Manic Blues is a constellation of musical friendships spanning more than 35 years. Singer Henrik B. Bruhn, guitarist Martin Skaastrup and bassist Jais Kurecko Eriksen had a band together back in the 00s. Drummer Lars Møllenberg and Jais have been playing together on/off since the early teenage years.
The band plays only original material and creates their own style and sound in the blues/blues rock universe. At the same time, they pay tribute to the traditional blues with tight twelve-bar shuffles and felt soul/blues ballads inspired by countless American blues legends.
The Manic Blues are mostly four musicians from Central Jutland – Denmark, who exceptionally deliver songs written with inspiration from life's baggage, good and bad. You feel something is at stake and they give everything they have on stage . The band has extensive experience both on the live stage and in the studio, just as the members of the orchestra have several releases behind them in other constellations. Together, the band can write numerous concerts in Denmark,
Norway, Sweden, Germany, France, Austria, Switzerland and the USA on their CV
Henrik Bruhn: Vokal, guitar
Lars Møllenberg: Trommer
Martin "BIG" Skaastrup: Guitar
Jais Kurecko Eriksen: Bas, vocal
Website: https://www.themanicblues.com/
Facebook: https://www.facebook.com/TheManicBlues
Youtube: https://www.youtube.com/@themanicblues442
Email: book@themanicblues.com
---
LITTLE WILLIE MEHTO – Finland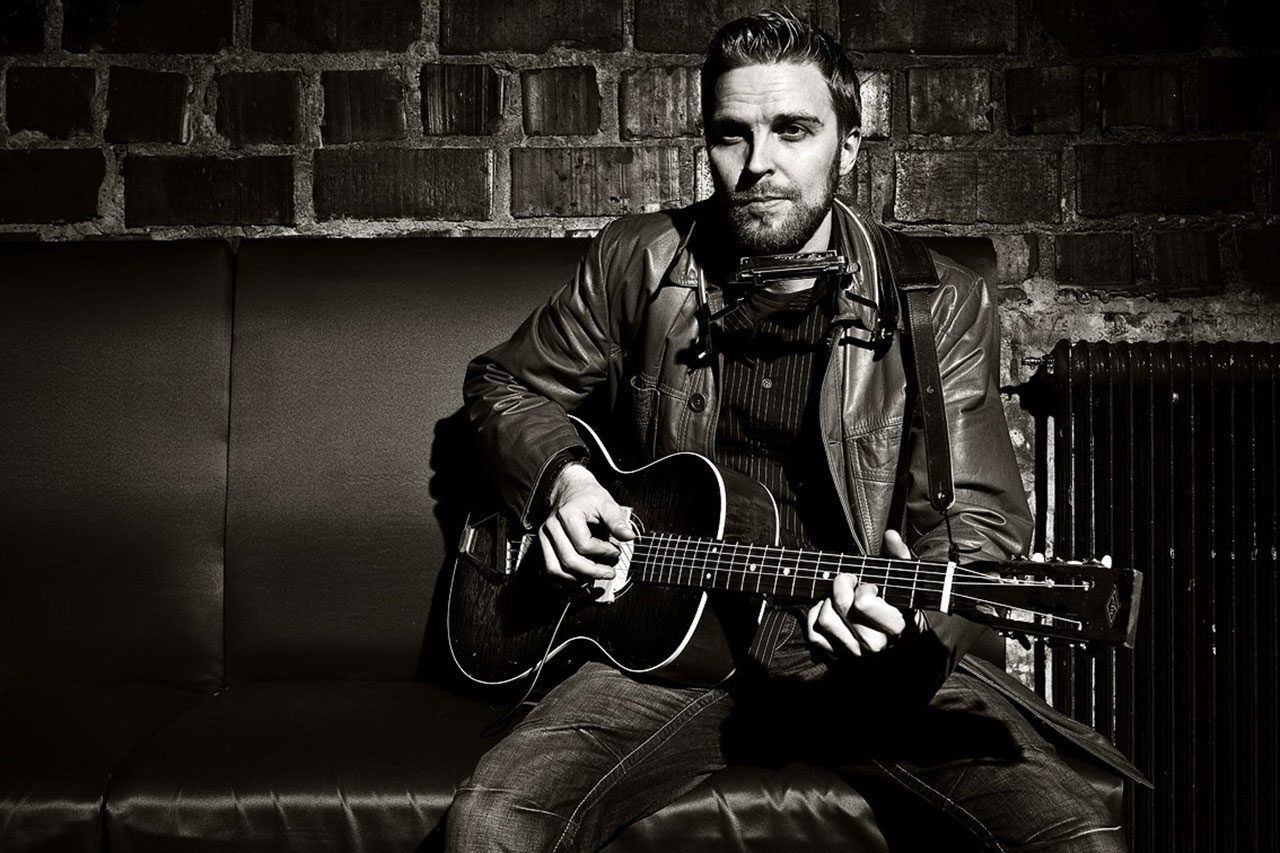 Little Willie Mehto (real name Ville Mehto) is a seasoned blues musician, harpist, guitarist, and singer. Last winter he released his first song in his native Finnish language: "I felt like being naked before my audience", he says. Little Willie represents a new blues generation carrying the heritage and torch of the original, authentic blues masters. He's been praised for his dedication, and when he plays the blues, no compromises are made. How he creates a great feeling, no audience can resist.  Little Willie is a skilled multi-instrumentalist playing harp, guitars, and even more exotic instruments. Little Willie's repertoire consists of his own songs but also classics of country blues and delta blues favorites by Muddy Waters, R.L Burnside, and Mississippi John Hurt.
Little Willie Mehto – Vocals, guitar, harp
Facebook: https://www.facebook.com/profile.php?id=61552251054930
Email: vmvillemehto@gmail.com
---
LITTLE MOUSE & THE HUNGRY CATS – France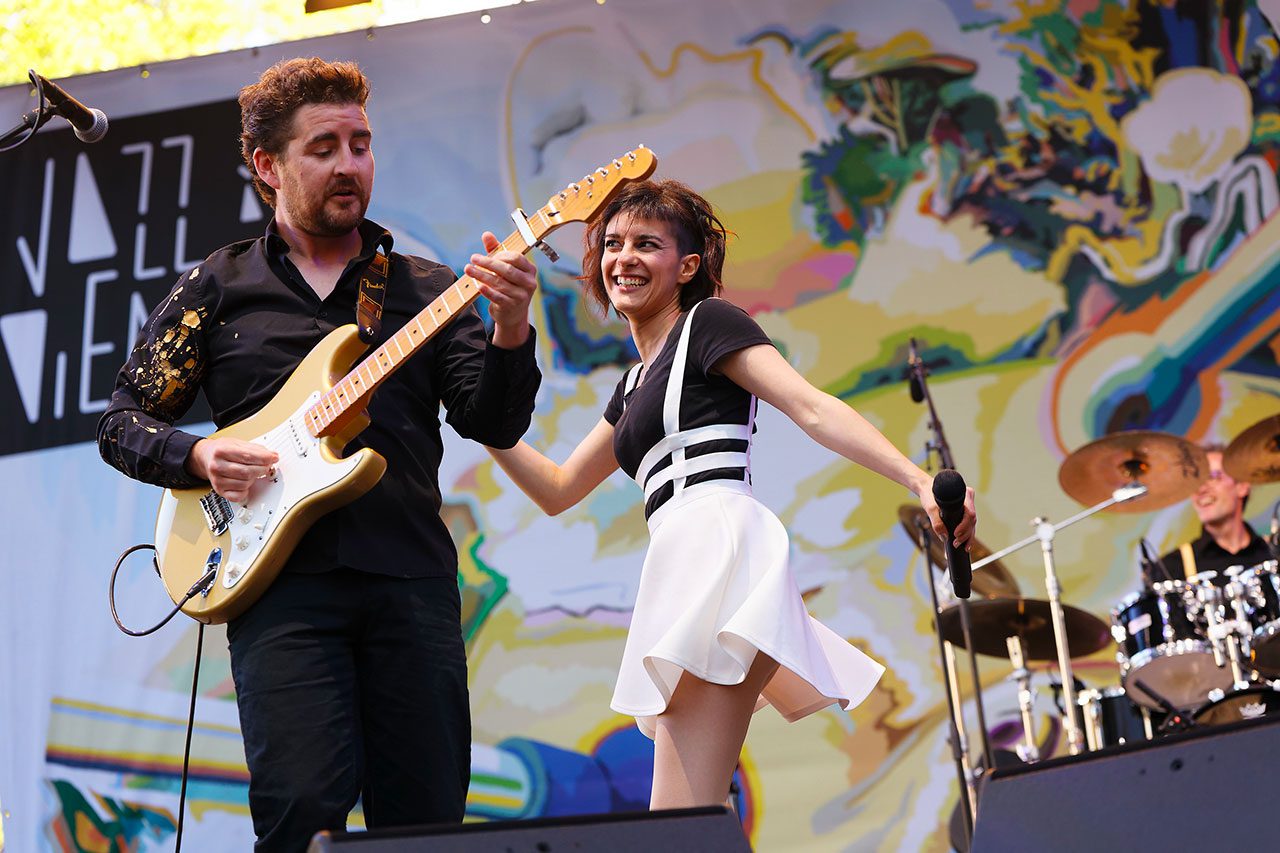 Little Mouse & The Hungry Cats (France) rattle down on the listener with a powerful and sparkling way to play the blues!
A seductive kind to reflect the current blues with adding her own personality.
Smile & Energy for an explosive show!
Claire Ramos Munoz – Vocals
Jean Christophe Sutter – Guitar, Vocals
Richard Addeo – Keyboards
Eric Courier – Bass
Fred Mariani – Drums
Website: http://www.littlemouseandthehungrycats.com/
Facebook: https://www.facebook.com/littlemouseandthehungrycats
Email: jeanchristophe.sutter@gmail.com
Email: eric.maycoprod@gmail.com
---
BLUES DEAL – Germany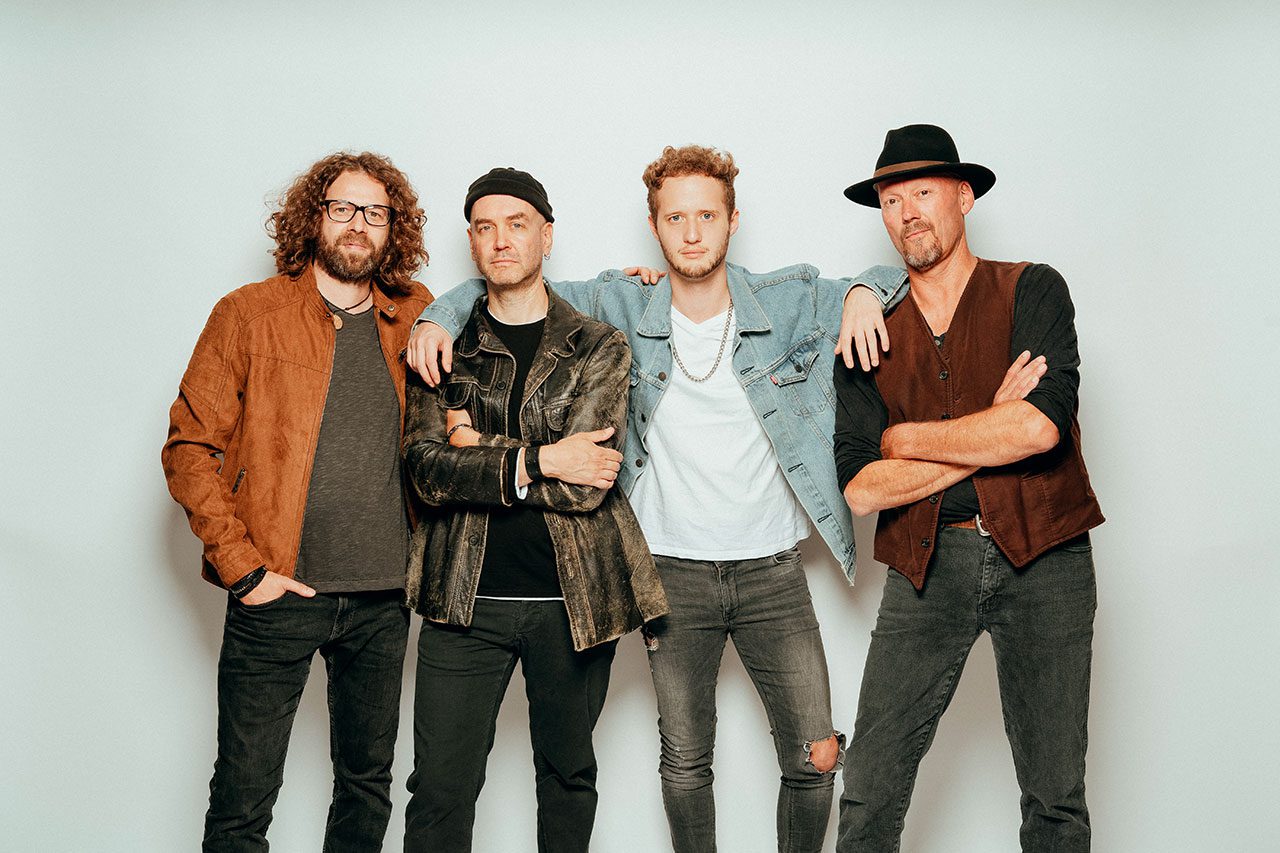 Tom Vela is currently one of the best guitarists of the 'New Blues Generation' in Germany. The symbiosis with Jürgen Schneckenburger, Martin Bürger and old master Joe Fischer (former Cadillac Blues Band) makes Blue Deal an innovative cross-generational project.
From Roots Blues to pure Rock – everything in between – and beyond. Much to the delight of fans and the international trade press
Blue Deal's full range can only be felt and experienced after attending a concert – this is the unanimous opinion. The songs tell stories from life and also take a critical stance on current issues.
On the basis of four Scottish tours by now, the formation proves that blues rock "Made in Germany" can be authentic and internationally successful.
Joe Fischer – Lead vocal, keys, cigar box guitar, bluesharp
Tom Vela – Guitar, vocal
Jürgen Schneckenburger – Drums
Martin Bürger – Bass, vocal
Website: https://bluedeal.info/
Email: booking@blue-deal.info
Facebook: https://www.facebook.com/BlueDealMusic/
Instagram: https://www.instagram.com/bluedealmusic
---
TASSOS SKOURAS – Greece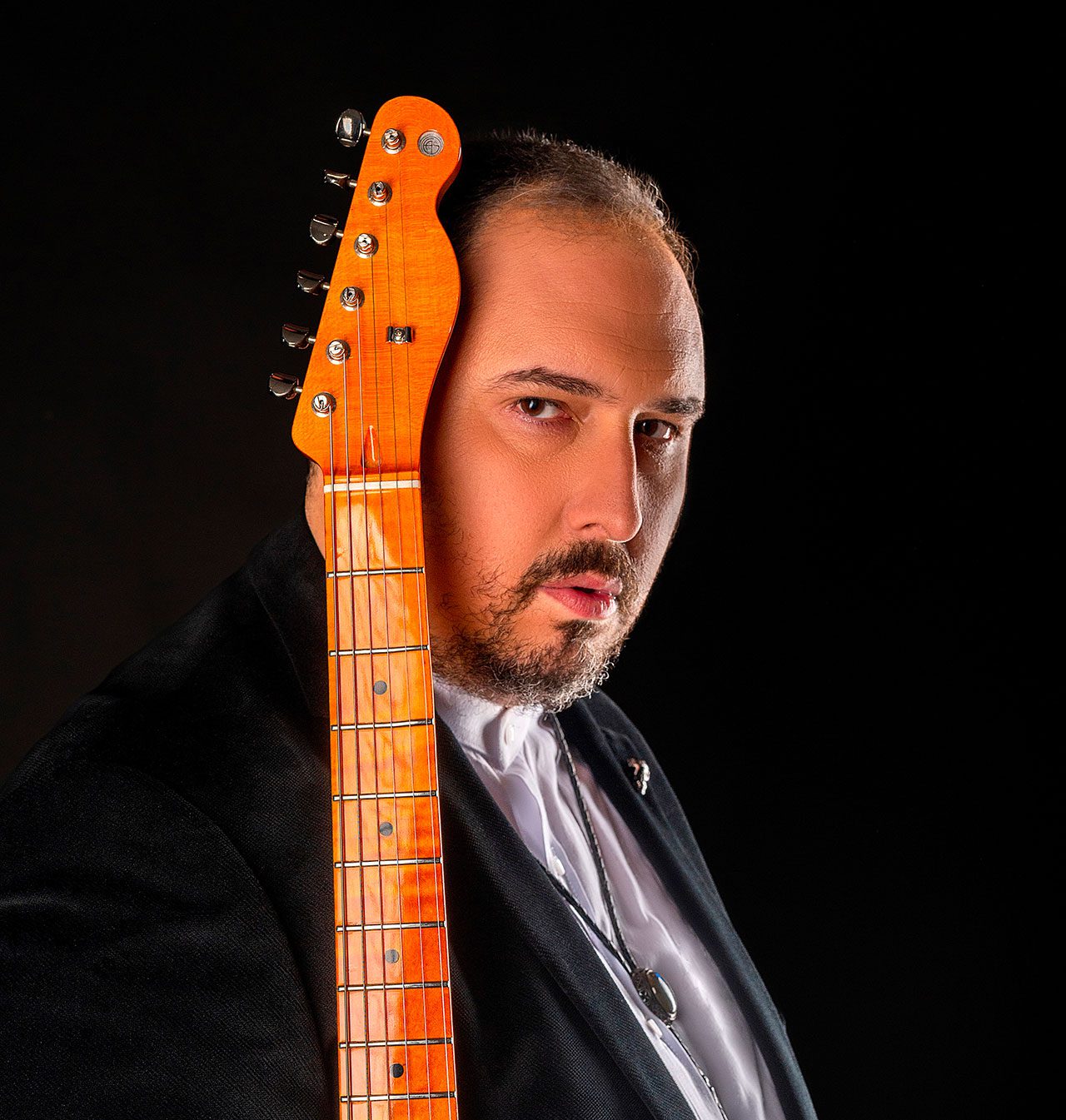 Tassos Skouras is a Greek American songwriter, performer and guitarist, based in Athens, Greece.
He has a long track record both as a solo artist as well as band member and session musician with lots of collaborations including Socrates drank the conium, Vassilis Papakonstantinou, Nelly "Tiger" Travis, Doug James, Cookie McGee, Christos Thiveos, Giannis Zouganelis, Panos Mouzourakis.
The setlist features Tassos Skouras original songs as well as covers of blues, rock and soul/funk timeless hits (Blues Brothers, Bobby Womack, Etta James, Pink Floyd, Toto, Socrates, BB Κing, etc).
Tassos Skouras' concerts are known for high energy, impeccable sound as well as nostalgic 60s-70s retro vibes, as well as his virtuoso guitar skills, overall comprising a top-notch spectacle!
Tassos Skouras – Guitar, Vocals;
Kostis Vichos – Bass;
George Livadas – Drums;
Geo Teo – Keys
Facebook: https://www.facebook.com/tskouras/
Email: t.skouras@walnut.com.gr
---
BEN PREVO – Ireland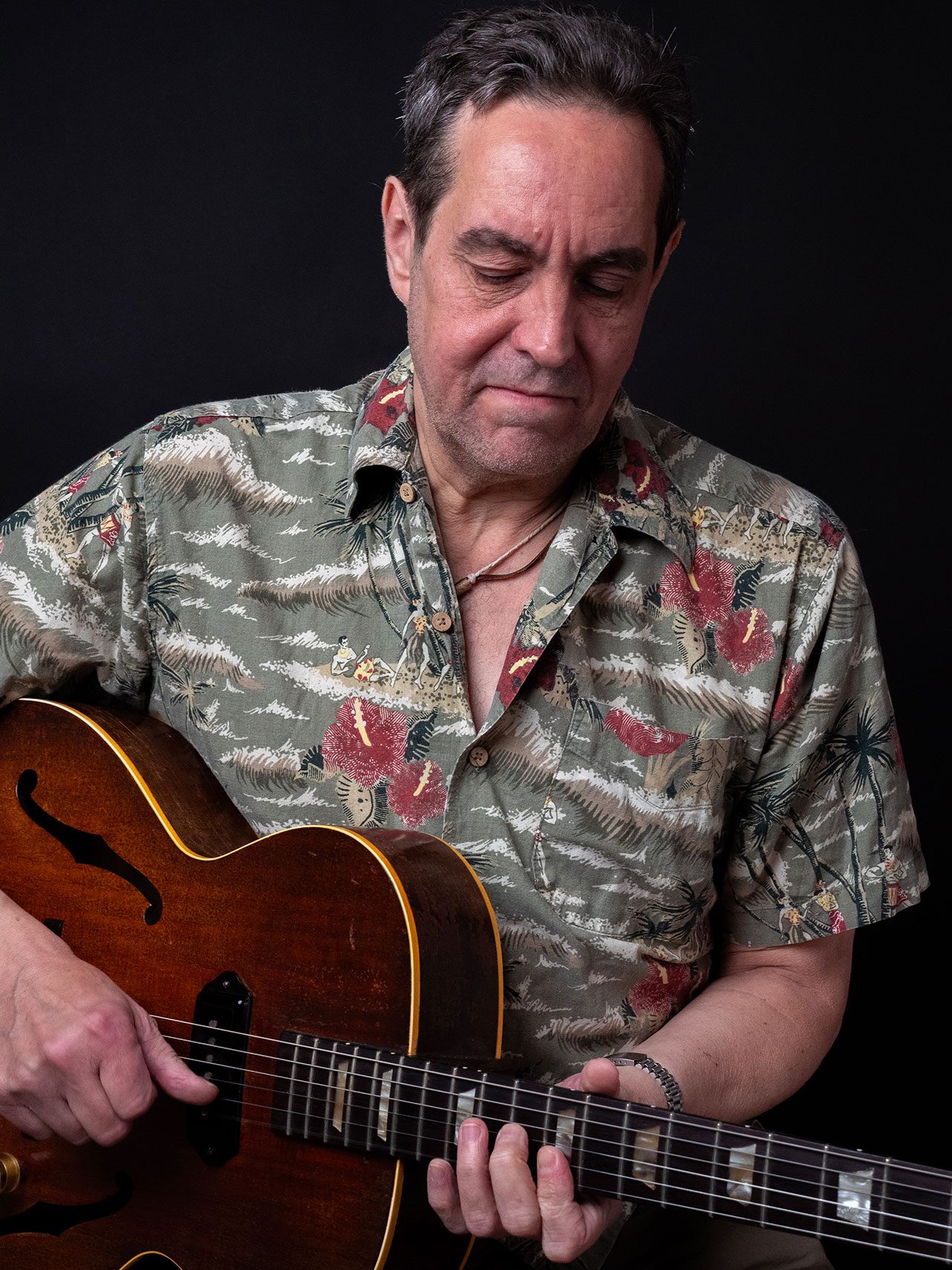 Expat New Yorker Prevo has been based in Eire for some time now purveying his genre bending music for some time now.
Based in the emotional intensity and honesty of the blues Ben's songs and playing have been given favorable reviews.
The Irish Times: "A man many refer to as the best kept secret on the Irish blues scene"
Hot Press: "Every note sung and played is intended to count and most of them do"
Ben has had the privilege to make music with artists such as Rashied Ali, Sugar Blue, Chuck Leavell, Levon Helm, Jaco Pastorious, Juma Sultan, Winston Grennan, Brian Downey, Jorma Kaukonen, Lefty Diz, Lowell Fulson, U.P. Wilson, Flava Flav, Pee Wee Ellis and many others…
Ben has released 7 albums and has appeared on tv and radio in New York, Eire or Poland and has played in many festivals and venues in Eire and abroad, even at the Apollo Theatre in Harlem.
Ben Prevo – Guitar, vocals
Website: www.benprevo.com
Email: bnprevo@gmail.com
---
GROOVE CITY & DARIA BIANCARDI – Italy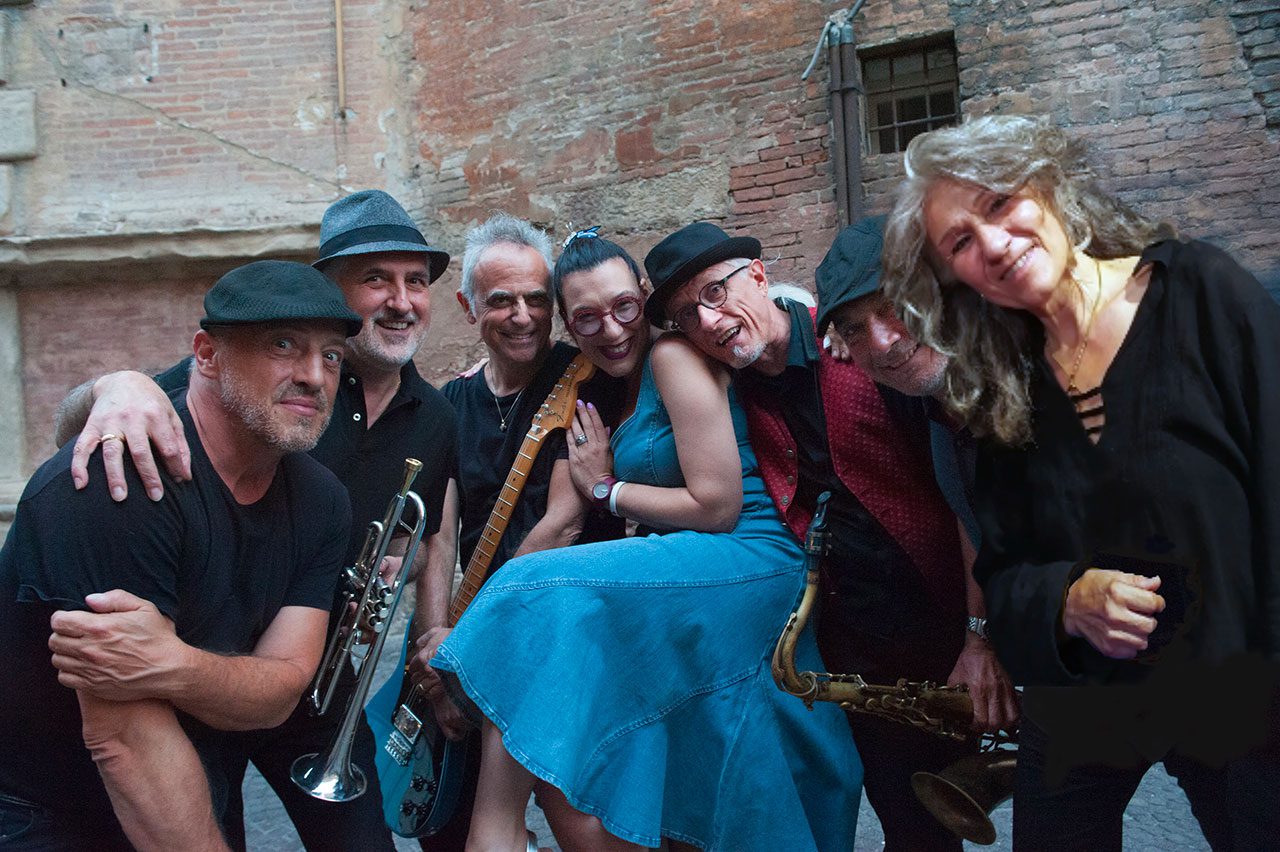 The GROOVE CITY project starts in 2005 and after a first trial stage focused on the search for a signature language the band starts a number of collaborations with Italian and international artists, most of them originating from the state of Memphis and among them: Toni Green, Wee Willie Walker, Jerry Jones, David Hudson, Sax Gordon, Mitch Woods, Bruce James.
The band took part in various editions of the Porretta Soul Festival (IT), in the 2021 Blues Heaven Festival at Frederikshavn (DK), in the 2022 "Blues To Bop" festival at Lugano (CH), in the 2022 Göteborg Blues Festival at Göteborg (SE), in the 2023 Deltablues Festival at Rovigo (IT) and more.
They recorded 4 CDs: "Friends", "Road to Memphis", "Live at Bravo Caffè" (with Daria Biancardi) and "The Bravo Session".
The collaboration with Daria Biancardi started at the 2016 Porretta Soul Festival and with Daria the band took part in various festivals. Moreover they designed several musical and theatrical performances, among them "Respect! The Soul of Aretha" entirely dedicated to Aretha Franklin.
Daria Biancardi – vocals
Fabio Ziveri – keyboards
Gianluca Schiavon – drums
Pier Martinetti – guitar, vocals
Rita Girelli – bass
Andrea Scorzoni – sax
Franco Venturi – trumpet
Website: www.groovecity.it
Facebook: https://www.facebook.com/groovecitybo
Email: fabioziveri@yahoo.it
---
BOTTLENECKS – Luxembourg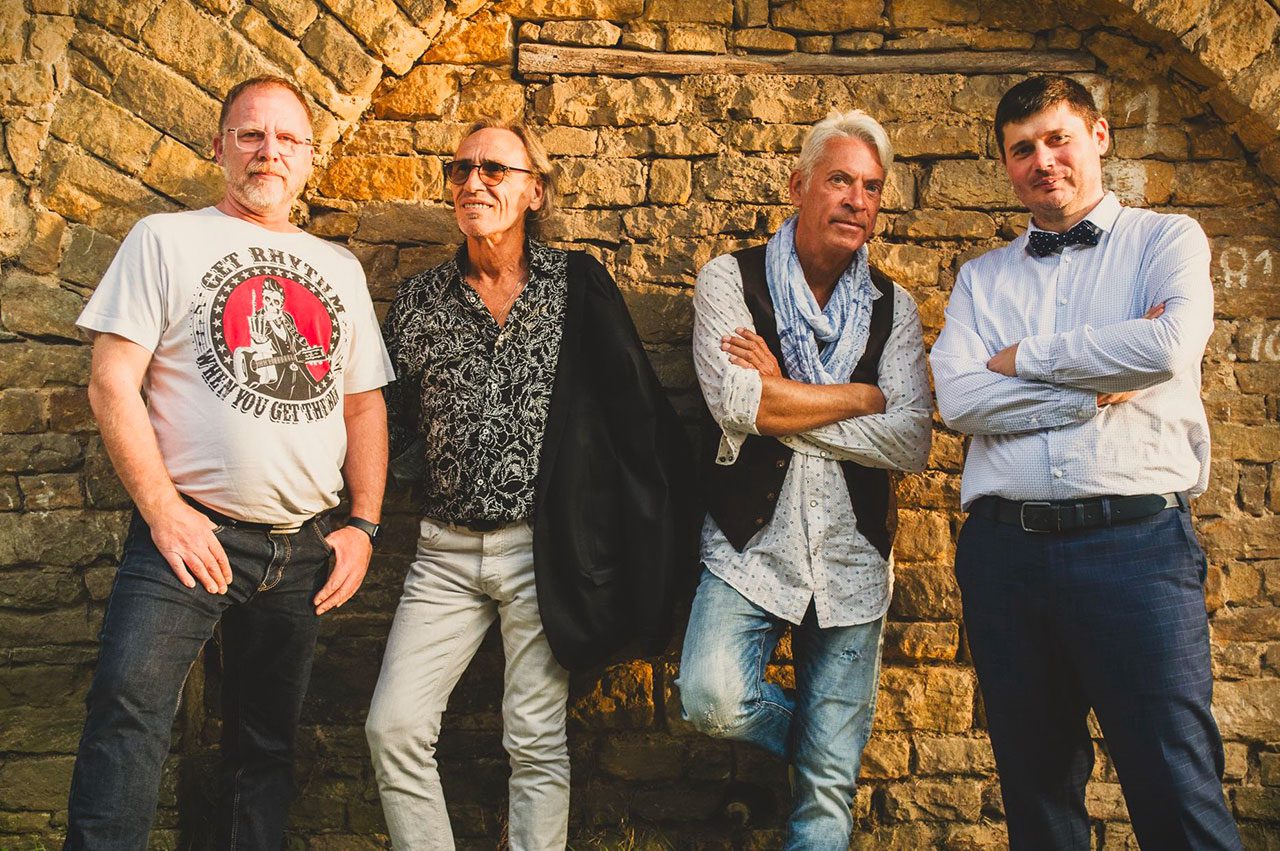 Let the electrifying energy of the Bottlenecks take you to the moon:
with Georgiev Angel on Harps and Vocals, Petz Flammang on Drums, Daniel Eiffener on Guitar and Pascal Cremer on Bass, this luxemburg-based Band will take you through a wide range of musical genres, from rhythmic Bluesrock over Mississippi Delta Blues to Boogie. With their experience and contagious passion, these musicians guarantee you a thrill at every performance.
Angel Georgiev – Harp & Vocals
Pascal Cremer – Bass
Petz Flammang – Drums
Daniel Eiffener – Guitar
Email: daniel.eiffener@education.lu
---
ROBBERT DUIJF BAND – Netherlands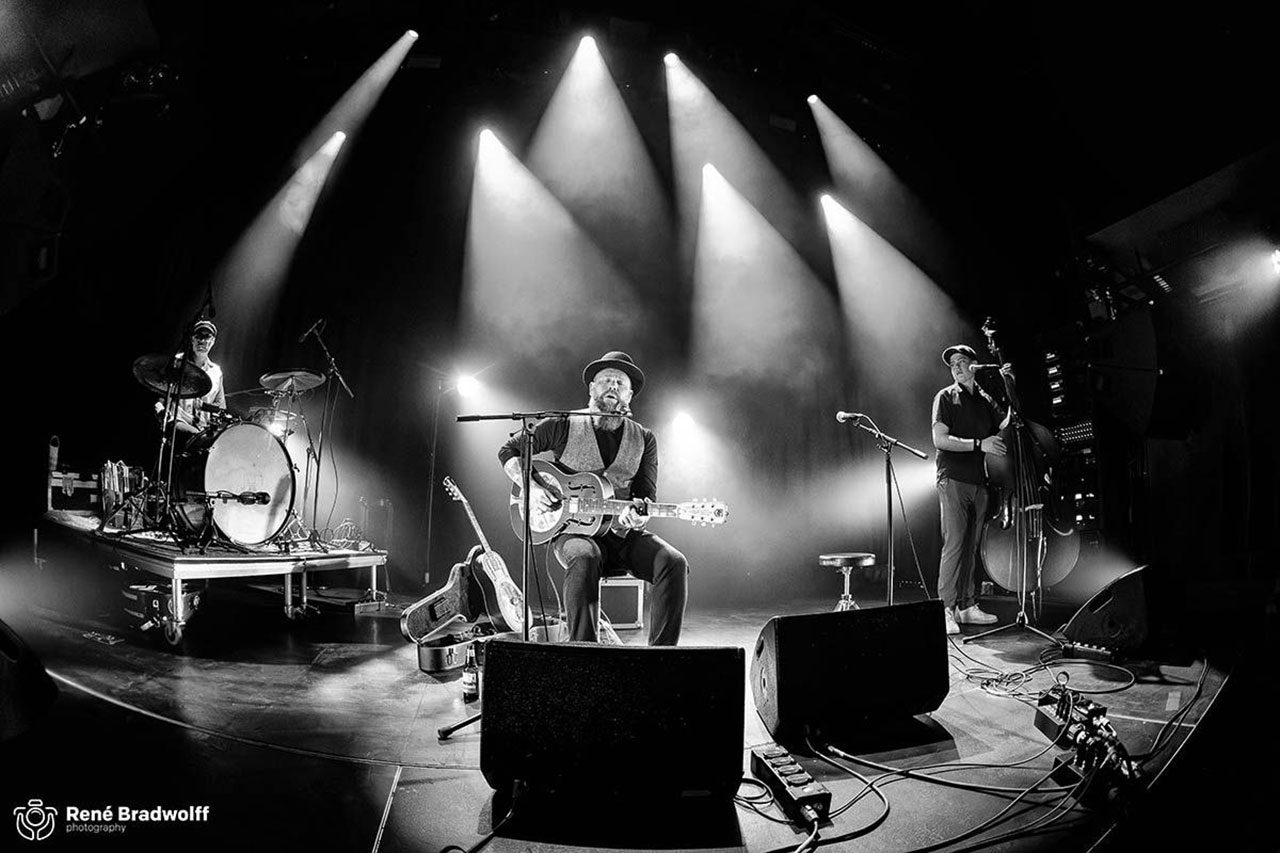 Robbert brings his music pure, sincere and full of passion. His voice is pure and full of surrender.
By singing and playing from his heart, he makes a deep connection with his audience. Robbert's eldest son Rubin plays on double bass.
He is a talented young musician who has a big heart for the blues. With a new view on the blues, he gives a fresh energy. Robin Zalm, with extensive experience as a drummer in several dutch bands , is a versatile drummer with a wonderful groove.
Robbert Duijf – Guitar and Vocals
Rubin Duijf – Double Bass
Robin Zalm – Drums & Percussion
Website: www.robbertduijf.com
Facebook: https://www.facebook.com/profile.php?id=100007359675501
Email: Robbertduijf@gmail.com
---
ODIN LANDBAKK TRIO – Norway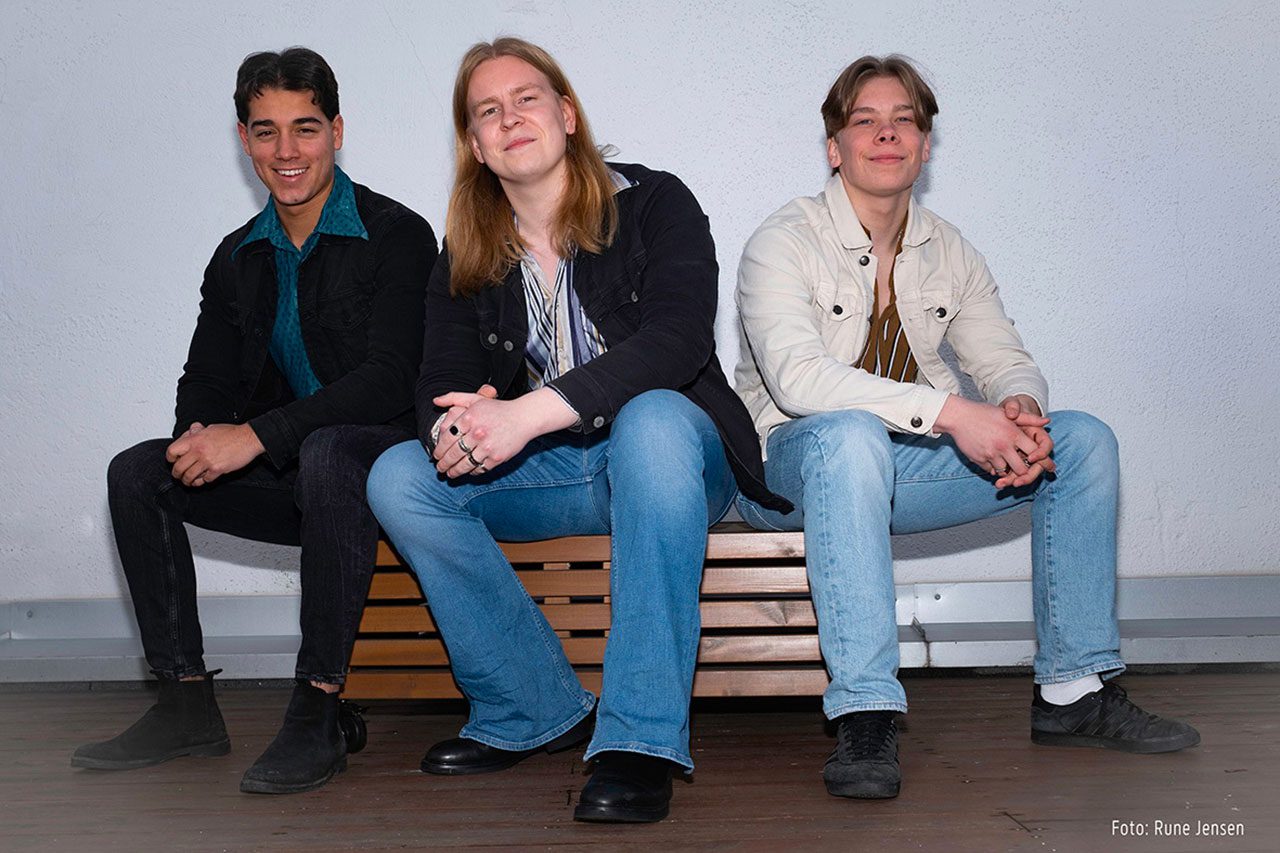 At the age of 13 Odin Landbakk won the National broadcasting tv-show «Norwegian Got Talent» in 2015.
The band consists of Odin Landbakk guitar and vocals, August Cancino drums and vocals and Haakon Landbakk bass and vocals.
The trio was established in 2020.
Odin writes songs in the blues and rock/American genre. The band draws inspiration from the 70s and bands such as "Little Feat", "The Allman Brothers Band", Rory Gallagher and "Gov't Mule".
Each of the performers implements their own distinctive character and musical skills in the music they write. Improvisation forms a large part of the band's music and live performances.
The band is actively working on new songs to expand and create more variety in the repertoire they have already built up.
Odin Landbakk – guitar, vocal
Haakon Landbakk – bass, vocal
August Cancino – drums, vocal
Website: https://www.rocksportbooking.com/index.php/artister/18-odin-landbakk
Facebook: https://www.facebook.com/odinlandbakk
Spotify: https://spoti.fi/2NE57Ia
Apple/iTunes: https://apple.co/2YFU6Y2
Tidal: https://bit.ly/2JiujzP
Deezer: https://bit.ly/2LGsrC
Email: post@norskbluesunion.no,  ankc2015@gmail.com
---
SILESIAN HAMMOND GROUP – Poland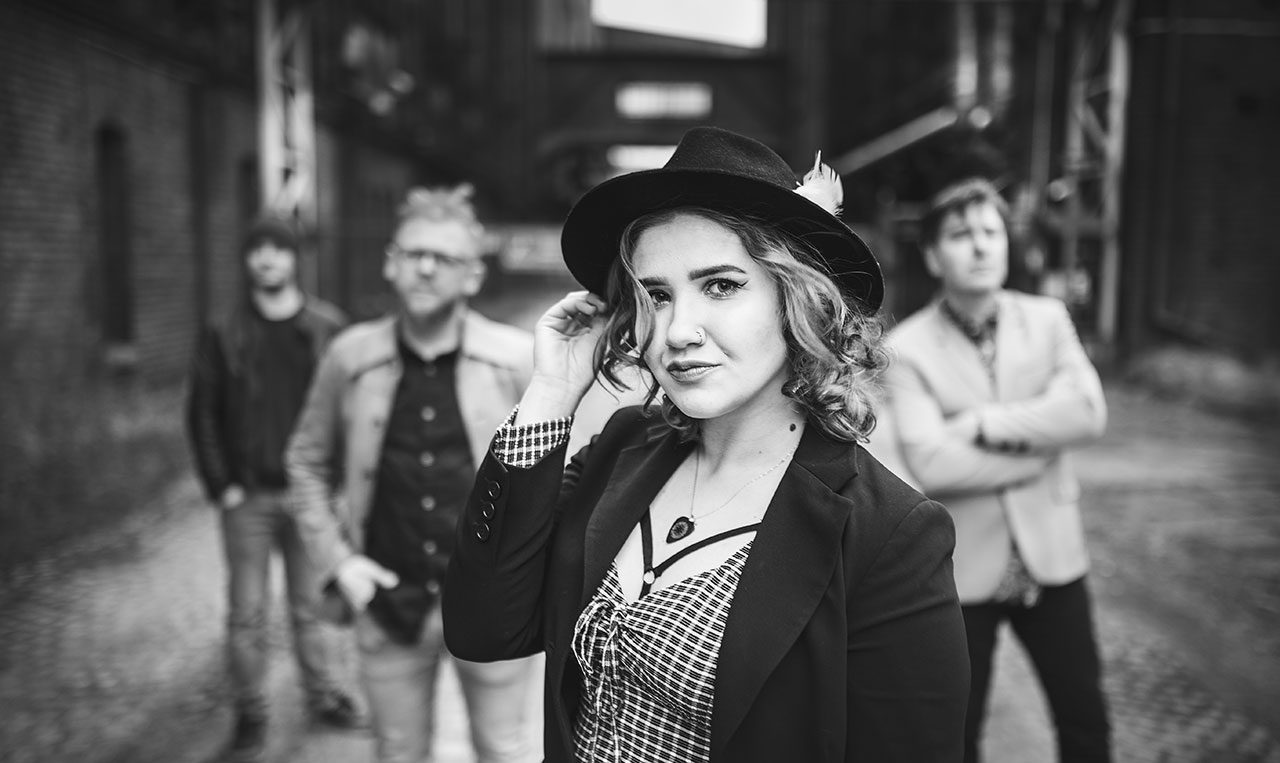 Silesian Hammond Group is a formation founded by Jacek Zając. The organ trio constantly charms its audience with vibrant energy, novelty and a unique idea for independently created music.
The heart of this project is the Hamond organ, although guitarist Artur Dąbrowski and drummer Adam Barański play equally important roles.
SHG presents an extremely intriguing and refreshing mix of different musical styles and genres, such as blues, funky soul and even gospel fragments. The trio constantly collaborates with various vocalists who are distinguished by their charismatic voices and unique personalities.
Each of the invited singers creates the sound of the band in her own way, which results in timeless and original musical creations.
Currently SHG is working with Marta Orlich, a young singer with a fascinating and impressive voice, lots of positive energy and excellent contact with the audience.
The band also performs with a brass section, which brings euphoria and general joy to the listeners.
SHG is the winner of Rava Blues Festival 2019 and Blues Alive 2018 (CZ).
Since its debut at the turn of 2016 and 2017, the project and the musicians involved have occupied high places in the Blues Top ranking conducted by the "Twój Blues" quarterly.
In 2023, the Silesian Hammond Group was honored with the title of TEAM OF THE YEAR 2022 in the previously mentioned ranking.
Marta Orlich – singer
Jacek Zając – Hammond's organ
Artur Dąbrowski – guitar
Adam Barański – drums
Facebook: https://www.facebook.com/silesianhammondgroup/
Email: silesianhammondgroup@gmail.com
---
MARCIAN PETRESCU BLUESHARP BAND – Romania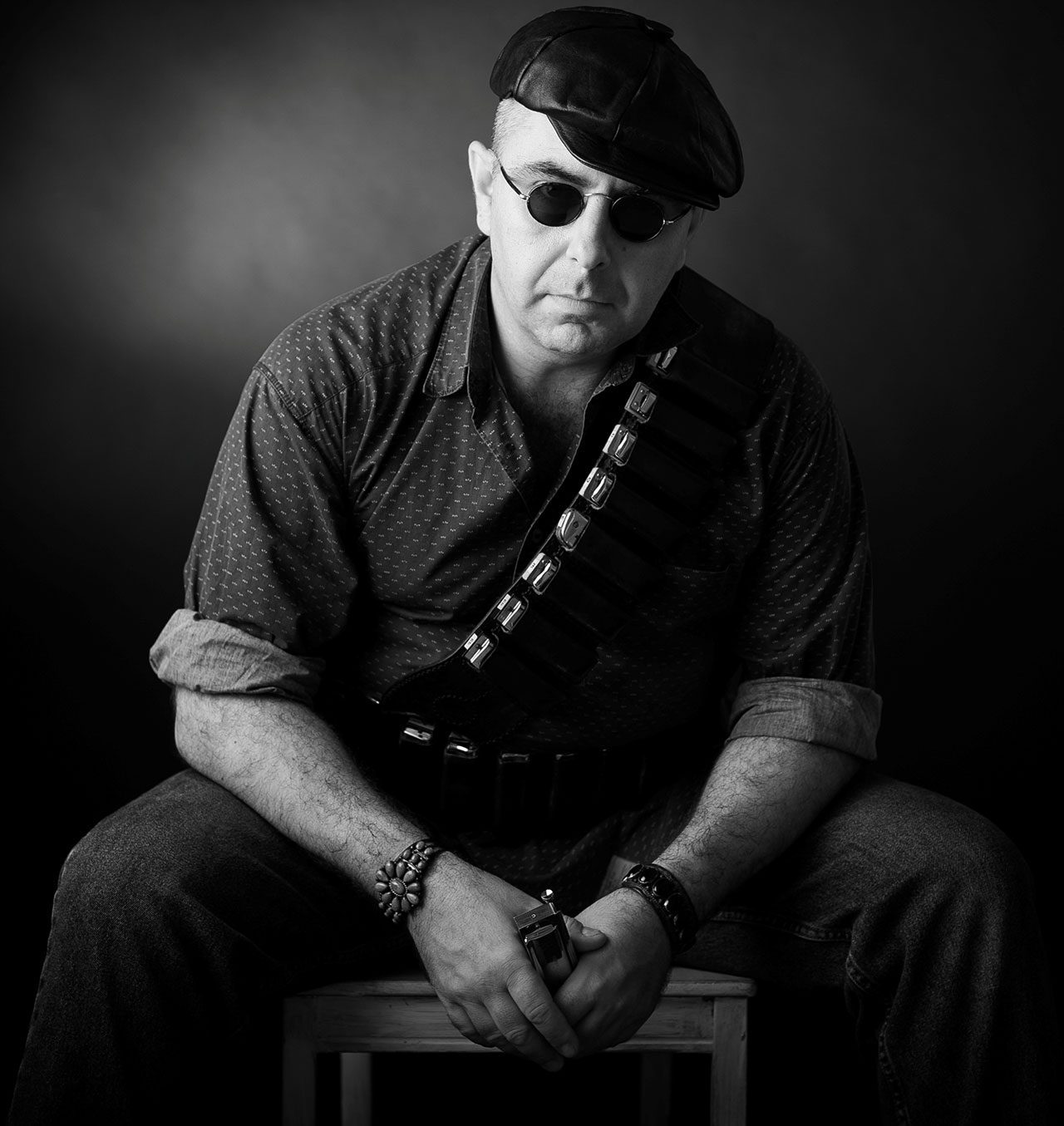 Blues harmonica player, singer, songwriter, harmonica teacher and customizer, radio blues promoter Marcian Petrescu is considered at this moment by the public as the best blues harmonica player in Romania.
Born  in a small town called ONESTI, on 1st of January 1974, he taught himself harmonica at the age of 22 and start his professional career in 2000.
With his band he's playing a mixture of classic and modern blues, combined with elements of country, rock & roll, funk, cuban and brazilian music. In concerts they're playing both in english and in romanian language and Marcian is already recognized for his satirical lyrics, in the style of Sonny Boy Williamson II(Rice Miller).
Since 2000 Marcian released 5 albums.
Marcian shared the stage with many great names from the american blues scene: Rick Estrin, Sugar Blue, Charlie Musselwhite, Billy Branch & The Sons Of Blues,  The Original Blues Brothers Band, Kenny Neal.
Marcian Petrescu – Harmonica, vocals, leader Mihai Alexandru Tacoi – Guitar
Matei Puscaru – Bass
Sabin Dobranici – Drums
Website: https://www.softrecords.ro/index.php/artist/petrescu-marcian/
Facebook: https://www.facebook.com/petrescu.marcian/
Email: harmonicamark2001@yahoo.com
---
KID CARLOS BAND – Spain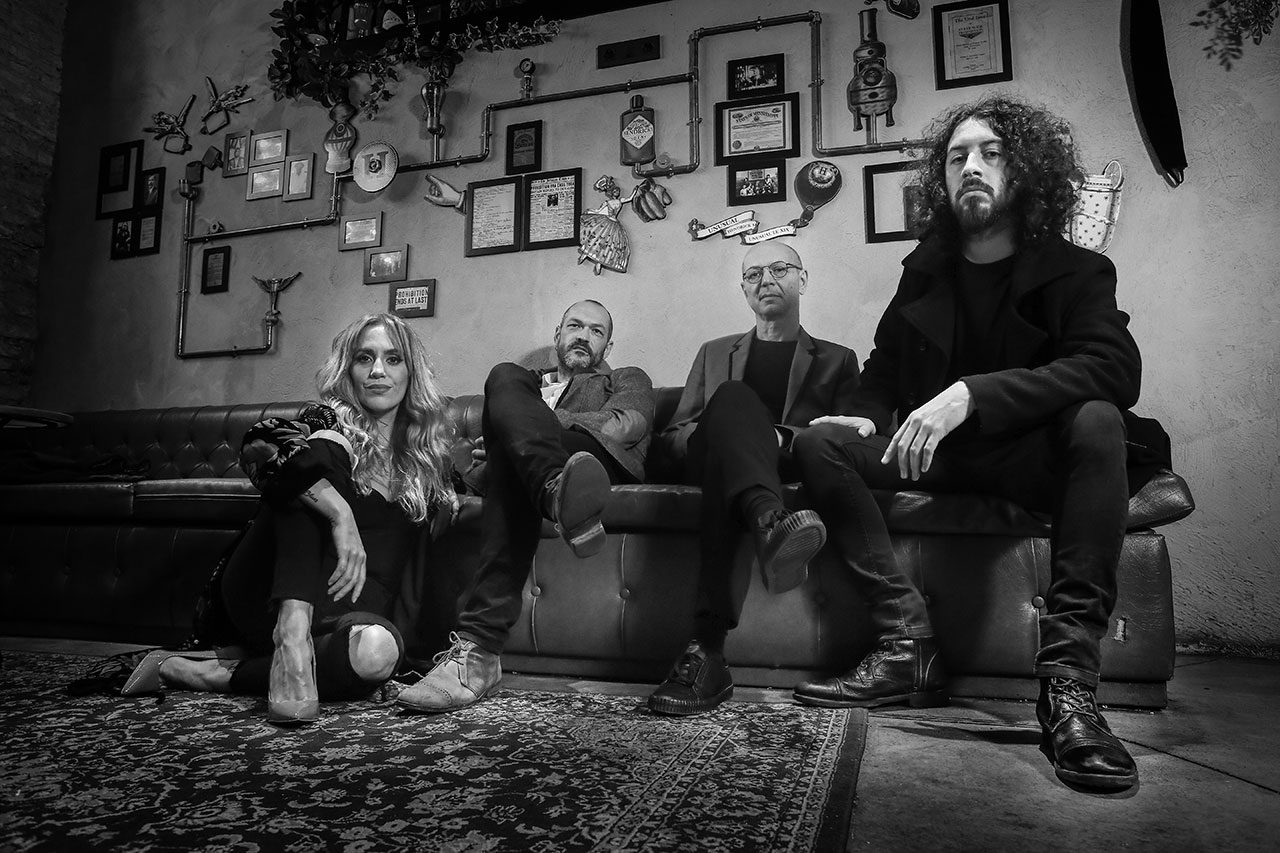 Kid Carlos Band is a band led by guitarist Kid Carlos from Sevilla.
It is a solid band that moves in the field of Blues/Rock, performing classic blues as well as own compositions, all them perfectly developed thanks to the experience and knowledge of its four members. Since their debut in 2014, the band has been booked at the most renowned blues festivals in Spain.
The band line-up includes Kid Carlos on guitar, Txako Jones on vocals, Lalu Cordón on bass and Stefano di Rubbo on drums.
In 2018 Kid Carlos Band released "Cannonball", a tribute album to Texas guitarist Freddie King. In 2020, Kid Carlos published his first solo album "Fango".
Kid Carlos – Guitar
Txako Jones – Vocals
Lalu Cordón – Bass
Stefano Di Rubbo – Drum
Facebook: https://www.facebook.com/kidcarlosband
Email: carlosmoreno_88@yahoo.es
---
THE BLUE BENDERS – Sweden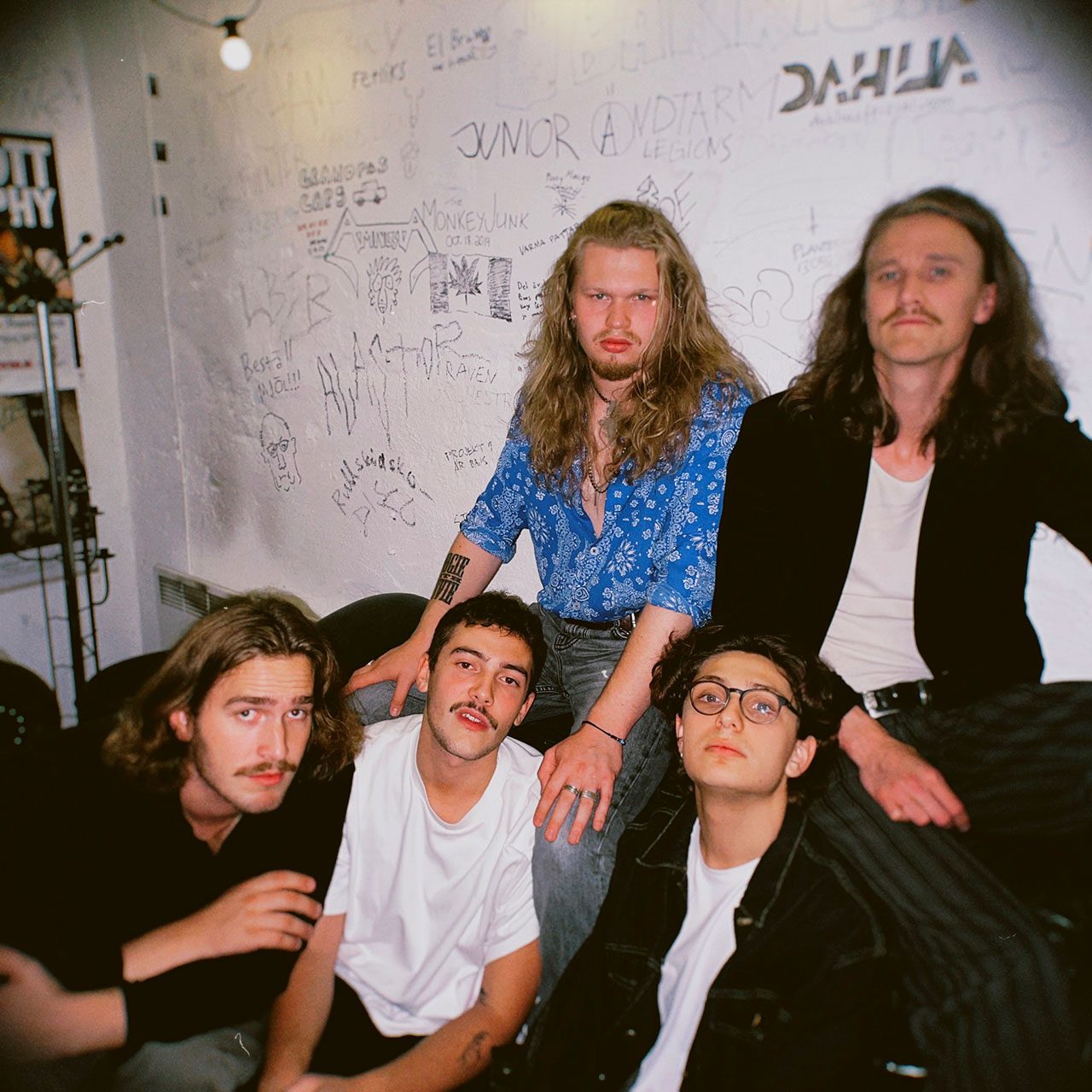 The Blue Benders, emerging from Stockholm's vibrant Old Town jam scene with roots at legendary venues like Stampen and St Clara, officially formed in May 2021. The band's journey started when guitar players Edvin and Morris, who met in high school, began exploring the local music scene. With the addition of their friend and singer Samson, the band's sound began to take shape. Oskar joined as their drummer in the fall of 2021, followed by bass player Johan in 2022, continuing their journey to refine and discover their unique sound.
The band has collected a string of notable awards, both collectively and individually, including recognition as "Newcomers of the Year 2022" by the Swedish Blues Podcast annual awards. Winning the Swedish Blues Challenge was a natural outcome for the band, given their track record and reputation in the local blues scene, as they continue to fine-tune their distinct sound.
Samson Mirro – Singer
Edvin Öström – Guitar
Morris Malek – Guitar
Johan Sund – Bass
Oskar Boså – Drums
Facebook: https://www.facebook.com/thebluebenders
Email: karloskar.bosa@gmail.com
---
DAN MUDD feat. Bearbeat – Switzerland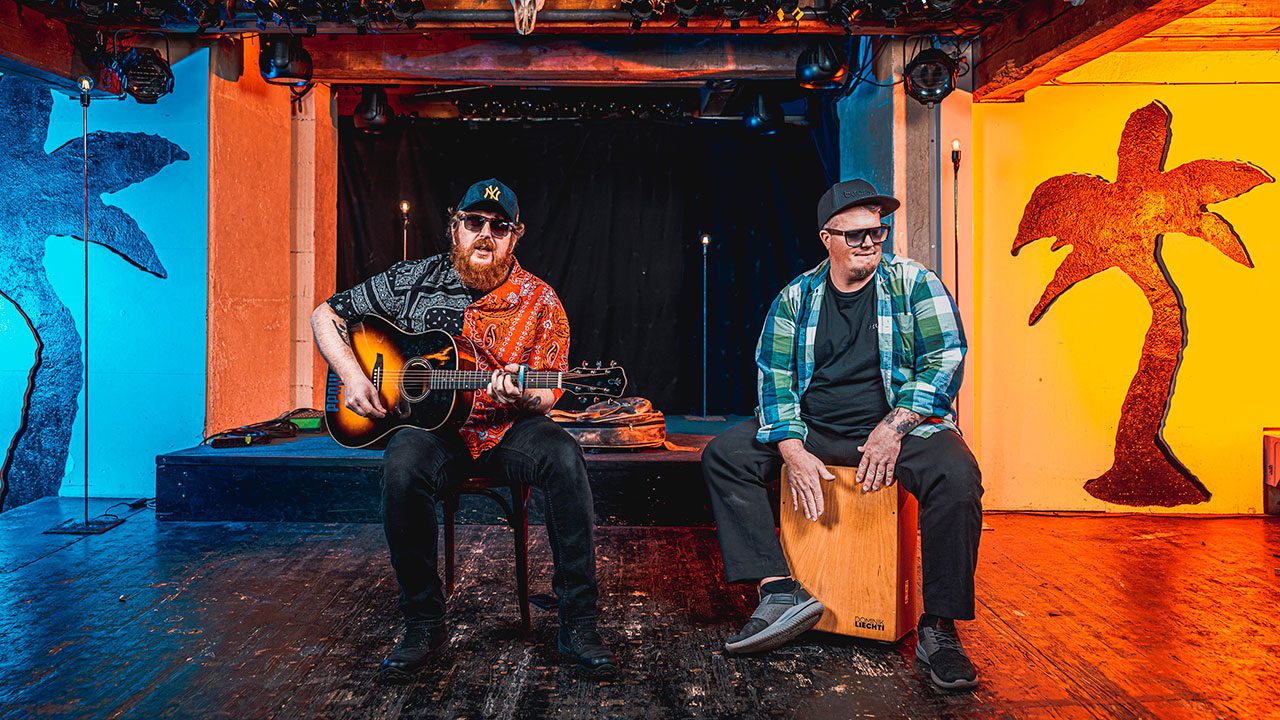 The enthusiastic percussionist Dominik Liechti aka bearbeat met Daniele Gigli aka Dan Mudd as a street musician in Bern (Switzerland) in 2019. Dan Mudd had attracted a huge crowd with his insane guitar playing and massive voice!
Dominik went up to him and said, "I want to play music with you!"
This magical encounter was the beginning of a great story, the kind that usually only happens in fairy tales. Flash forward: here are Dan Mudd feat. bearbeat competing for Switzerland in the EBC.
Dan Mudd – guitar, vocals
Bearbeat – cajon, percussion
Email: info@bearbeat.ch
---
ERROL LINTON BAND – United Kingdom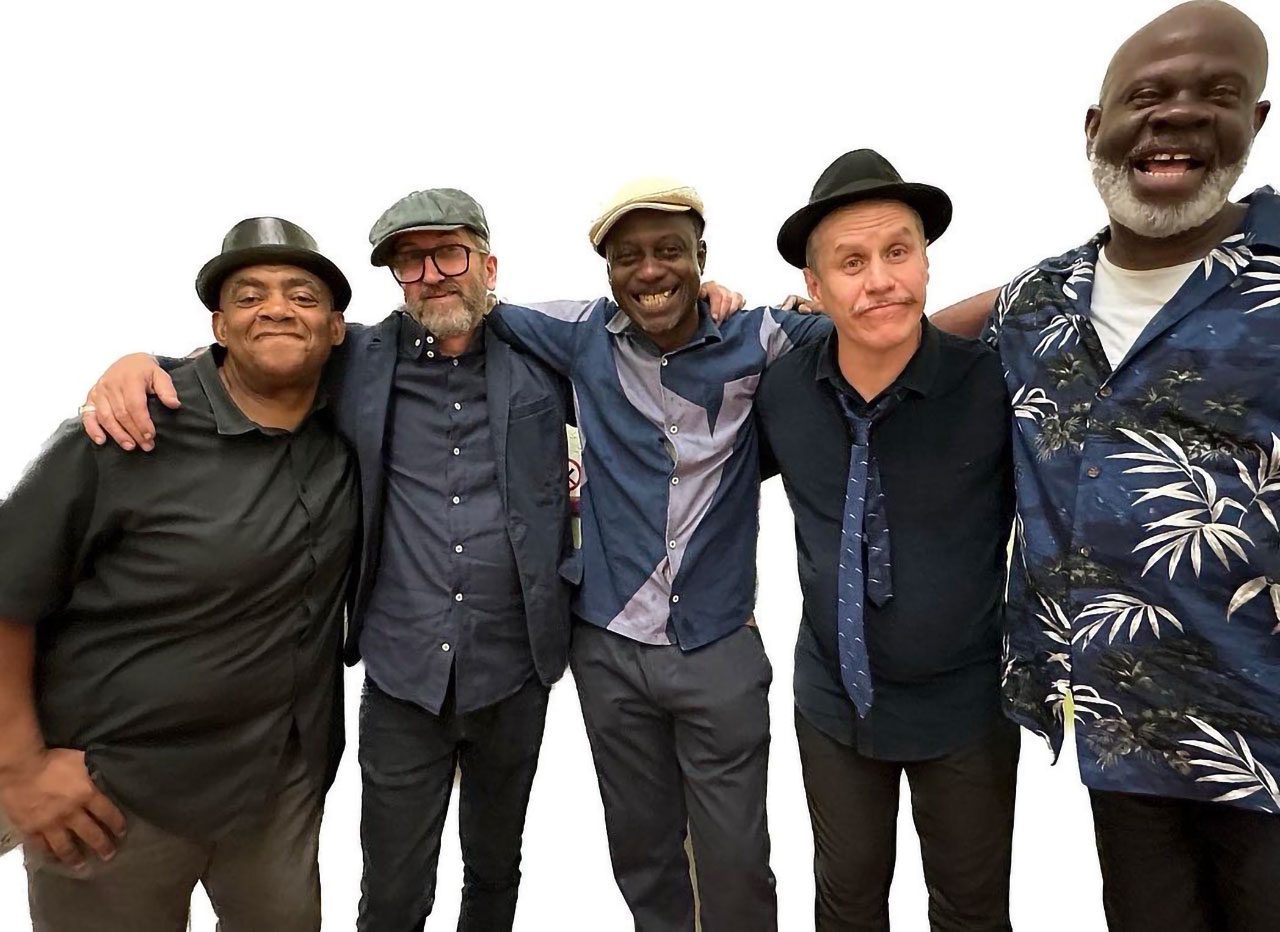 Errol Linton has been playing the Blues for more than 30 years. Singer, songwriter and renowned harmonica player Errol's authentic, unique approach to the artform has long been established. His musicianship has developed over the decades with thousands of live shows and a catalogue of recordings beginning with his debut album, 'Vibin It' (1997) up to his current collaboration with Brassdog Records. In 2018 'Packing My Bags' was released on vinyl and cd followed shortly after by 'No Entry' 2020; both to much critical acclaim. Errol's third album on Brassdog, once again recorded at Toe Rag Studios with his highly regarded and sought after band, will be available in 2024.
Errol Linton – Singer, Harmonica
Petar Zivkovic – Piano, keys
Gary Williams – Drums
Ritchey Green – Guitar
Lance Rose – Bass
Website: https://www.errollinton.com/
Facebook: https://www.facebook.com/errol.linton.3
Email: errollintonsbluesvibe@yahoo.co.uk