Latest news from EBU world
<!—-><!—->
<!—->
<!—->
<!—->
<!—-><!—->
<!—->
<!—->
EBU Board members Pertti Nurmi and Fred Delforge visited the awesome Blues Alive festival in Sumperk, Czech Republic, during the past weekend, 16-19 […]
<!—-><!—->
<!—->
<!—->
<!—->
<!—-><!—->
<!—->
<!—->
After this great opportunity the European Blues Union met again the young musicians that had the chance to be in Norway for the […]
<!—-><!—->
<!—->
<!—->
<!—->
<!—-><!—->
<!—->
<!—->
On Saturday October 21st the European Blues Union Board had a meeting in Split, Croatia, to visit the hots of EBc 2025. Many […]
The EBU in Memphis to receive the KBA 2018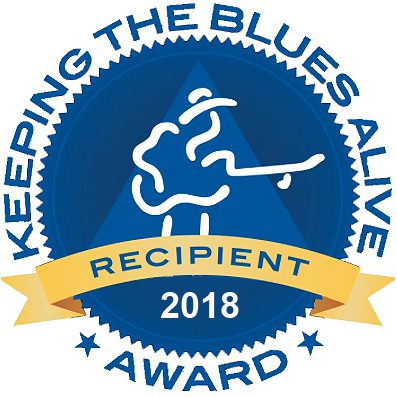 On January 19th the European Blues Union received in Memphis the Keeping The Blues Alive award from the Blues Foundation.
During the ceremony, held by Art Tipaldi, Jay Sieleman , the previous president of the Blues Foundation, introduced our association describing the first steps since 2008 in Italy and the Blues Conferences in Notodden and Hondarribia.
A delegation of the EBU board was present to receive this prestigious award.


The European Blues Union organize every year a Blues Challenge. Reflecting the requests from several countries for the rotation of these important events and to discover other environments and new opportunities…
Prize awards to the Winners: The awards include performing at the following confirmed festivals (of course if the COVID situation allows them to organize the festival).