Latest news from EBU world
<!—-><!—->
<!—->
<!—->
<!—->
<!—-><!—->
<!—->
<!—->
Another great weekend of Blues: The EBU in its efforts to reach out widely to the European Blues community was invited to the […]
<!—-><!—->
<!—->
<!—->
<!—->
<!—-><!—->
<!—->
<!—->
Last weekend our EBU Board members were visiting two major blues festivals in Europe. This were the Lucerne Blues Festival in Lucerne, Switzerland […]
<!—-><!—->
<!—->
<!—->
<!—->
<!—-><!—->
<!—->
<!—->
The International Crossroads Project, the new band just born from the experience at the Pinetop Perkins Foundation Workshop of last june is burning […]
The EBU in Memphis to receive the KBA 2018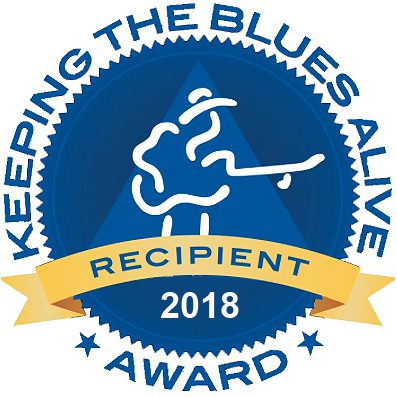 On January 19th the European Blues Union received in Memphis the Keeping The Blues Alive award from the Blues Foundation.
During the ceremony, held by Art Tipaldi, Jay Sieleman , the previous president of the Blues Foundation, introduced our association describing the first steps since 2008 in Italy and the Blues Conferences in Notodden and Hondarribia.
A delegation of the EBU board was present to receive this prestigious award.


We are very excited that the European Blues Challenge is coming to Chorzów, Poland for the very first time! Mark your calendars and be sure not to miss it!
More information coming soon: https://www.ebc2023.info/
The European Blues Union organize every year a Blues Challenge. Reflecting the requests from several countries for the rotation of these important events and to discover other environments and new opportunities…
Prize awards to the Winners: The awards include performing at the following confirmed festivals (of course if the COVID situation allows them to organize the festival).