The EBC 2023 Bands:
JÖRG DANIELSEN – Austria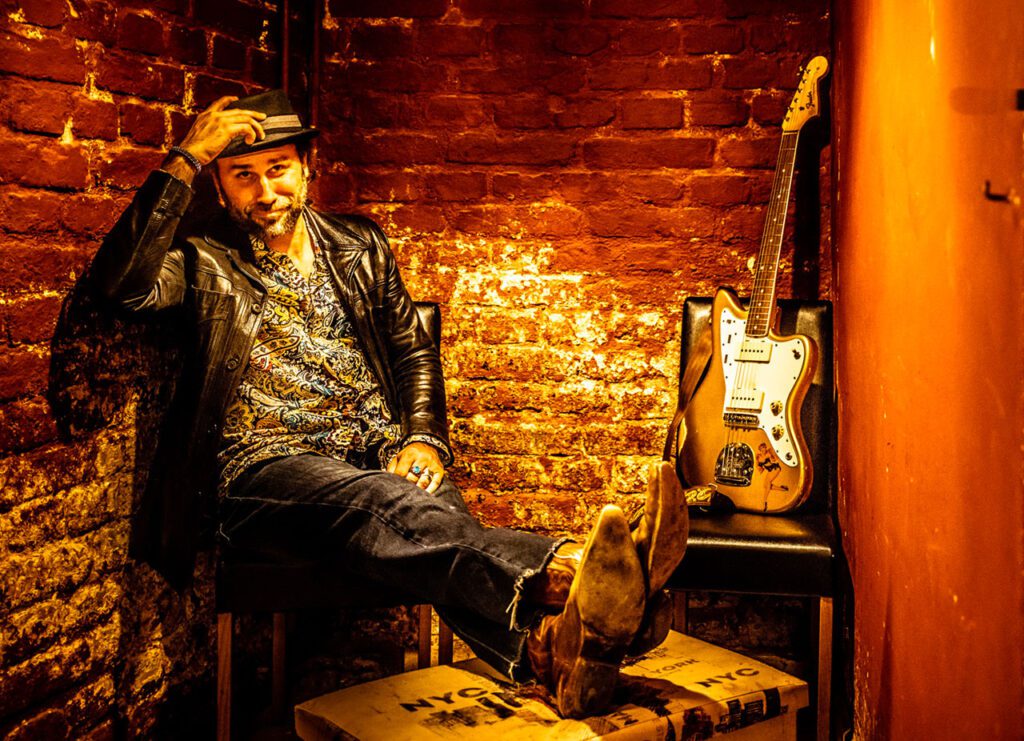 In September 2020 his 5th album with the sounding title "Guess who's got the blues" was released by the label Wolf Records International.
The sound of electric blues from the 20th century has influenced the musician and his band, who have been touring for several years. The varied program includes songs from Magic Slim, Freddy King or Willie Dixon as well as his own material.
The rhythm section is formed by Martin Melzer (bass) and Christoph Karas (drums).
The leg shaking and body twisting energy of Danielsen and his 2 other fine young gentlemen on stage won't leave any dry seats in the house.
Jörg Danielsen – guitar, vocal
Martin Melzer – bass
Christoph Karas – drums
---
ÖZGÜR HAZAR'S BLUES SYNDICATE – Belgium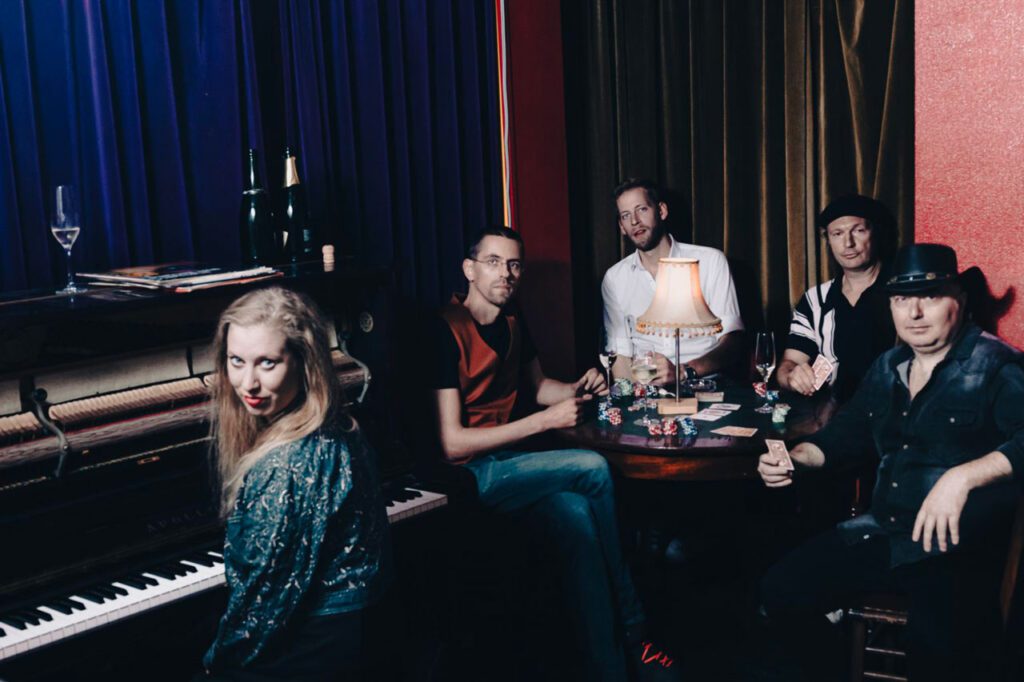 "You know, every now and then you stand and listen to a group of musicians you don't know and you are literally blown away." "This debut album is pure ear candy and will please both blues adepts as bluesrock fanatics. Superb record!" "It's useless to select the highlights, because all tracks are fantastic!"
Dutch blues magazine 'Back To The Roots' ran short on superlatives to describe the debut album 'Sad And Blue' by Özgür Hazar. Now you can experience this Belgian-Turkish guitar hero with his Louvain-based collective 'The Blues Syndicate' live at work too. A star-quality group of long-time blues cats playing the songs from 'Sad And Blue' mixed with all-time favorites from artists such as B.B. King, Eric Clapton and Stevie Ray Vaughan.
A musical journey along the Mississippi River from Chicago to New Orleans and from Houston, Texas to Memphis, Tennessee, all straight at your local stage! Ozgur Hazar had a musical career in Istanbul and the USA before moving to Belgium in 2018. The band 'The Blues Syndicate' started in 2020 with Pieter Akkermans on keys, Geert Zonderman on bass and Vincent Caers on drums.
A little later Arianne Musschoot joined the group with her voice from heaven to form the current quintet. The band is taking their soul from Blues roots while blending different Blues styles smoothly in a contemporary way. That this is appreciated by audience and programmers was clear when the band took home the first prize in the Belgian Blues Challenge in 2022.
Özgür Hazar – Guitar, Vocal
Arianne Musschoot – Vocal
Mic Pieter Akkermans – Keys
Geert Zonderman – Bass
Vincent Caers – Drums
Contact:
http://www.facebook.com/ozgurhazarsbluessyndicate
---
BOK BLUES – Croatia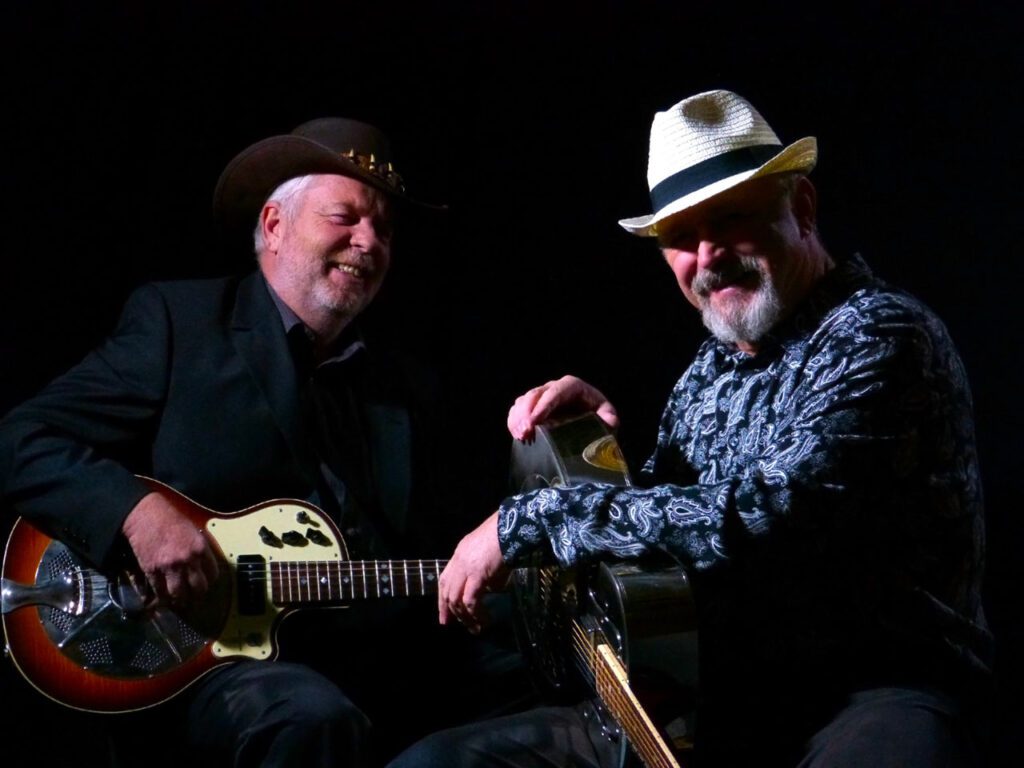 Bok Blues presents original blues music inspired by love and many more additional feelings people experience when in love. Bok Blues, comprises Zoran Haramincic – Hara, composer, arranger, producer, multi-instrumentalist and Davor Buncic – Buna, vocalist, lyricist, harmonica player.
Both are veteran members of the Croatian blues scene, and currently are the songwriting members of BE HA VE, a blues band which plays original songs in americana and blues styles. BOok blues enthused the jury and organizers at the 12th Croatian Blues Challenge (12th CBC) in Zagreb in 2019 and as the winning performer, gained the right to represent Croatia and the Croatian Blues Forces (HBS), an association licensed for the Blues Challenge, at the international blues competition in Memphis, Tennessee, USA.
Bok Blues ranked semifinalists at the 37th International Blues Challenge in May 6-9 2022, for the 37th time in the cradle of blues and the city where Rock 'n' Roll originated – Memphis.
Zoran Haraminčić – Hara, vocal, guitar, percussion
Davor Bunčić – Buna, vocal, harp, guitar, percussion
info@bokblues.band
https://bokblues.band/
https://www.facebook.com/bokbluesduo/
---
PETRA BÖRNEROVÁ TRIO – Czech Republic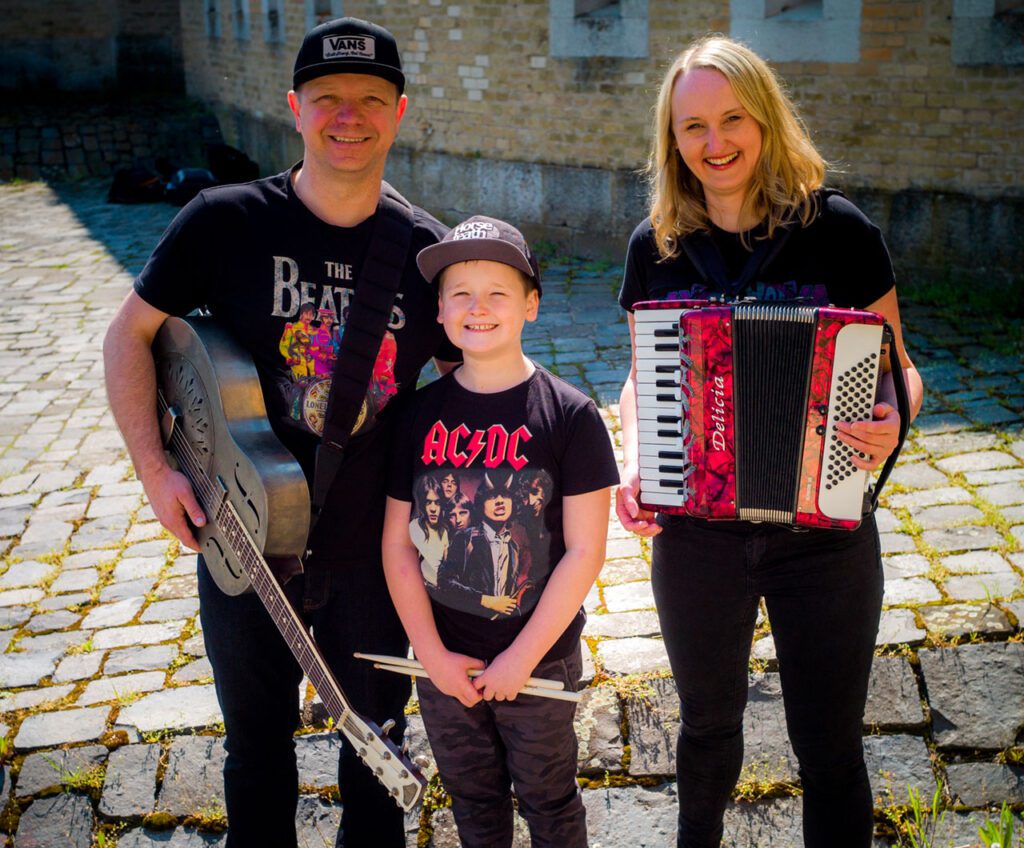 Petra Börnerová Trio is a project of Czech vocalist Petra Börnerová and her husband, drummer and guitarist Tomáš Bobrovniczký and their son Tomáš. Their repertoire is based on blues covers and also original folk-blues compositions.  Petra can tell a story in a song, with lots of technique to spare. The trio have an interesting, light approach to blues which makes their performances intimate and engaging. Petra Börnerová trio has given already hundreds of concerts, not only in the Czech Republic, but also in a number of other European countries (HU, SK, PL, DE, AT, CH, CRO and SRB).
They are /used to play, record, support, share stage or jam with many well known international artists including: Gwyn Ashton, Eddie Martin, Bob Margolin, Chris Duarte, Kenny Neal, EB Davis, Guitar Shorty, Louisianna Red, Billy Branch, Eric Bibb, Steve Big Man Clayton,Hans Theessink,..
Tomáš Bobrovniczký was named "Bluesman of year 2012" by the Slovakian Blues Society.
Petra and Tomáš were awarded in 2017 by music portal bluesmusic.cz as "International Musical Personality 2016" .
Petra Börnerová trio was awarded in 2018 by music portal bluesmusic.cz as "International Musical Personality 2017" .
Petra Börnerová trio was awarded in 2019 by music portal bluesmusic.cz as "International Musical Personality 2018" .
Petra Börnerová trio is the winner of "Czech Blues Challenge 2022".
Petra Börnerová– accordion, vocal
Tomáš Bobrovniczký– acoustic and resophonic guitar, vocal
Tomáš Bobrovniczký junior –  drums
www.petrabornerova.com
https://www.facebook.com/petrabornerovaband
https://www.youtube.com/user/bobekblues
Contact:
Tomáš Bobrovniczký
bobekblues@gmail.com
info@petrabornerova.com
mobile: +420 604 967 847
---
SAHRA DA SILVA – Denmark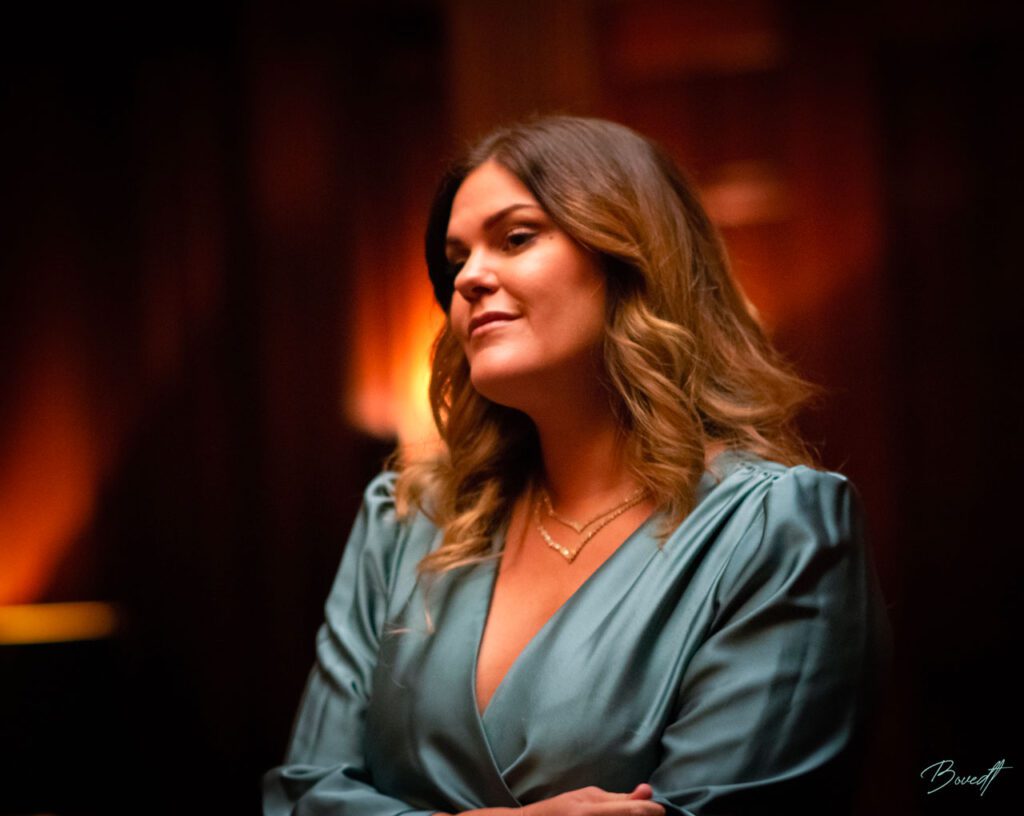 Sahra da Silva and band plays primarily original songs written by Sahra. The style of the music is a mix of soul, blues and retro-pop. Sahra is currently working on a new album in collaborating with musician and producer Laust "Krudtmejer" Nielsen. Two singles are out already; "Learn To Love Again" and "Just A Bit Crazy" and two more on the way.
In 2020, Sahra released the critically acclaimed album #blueswoman, which features a mix of Sahra's own tracks, as well as a few interpretations of old soul and blues classics and. Sahra has been nominated for the Danish Music Award – Blues 4 times.
One of Sahra's great strengths is that she easily and effortlessly balances at the crossroads between a lot of different genres, especially soul, jazz and blues and she has rightly been described by music critics as a pure 'powerhouse', due to her powerful voice and her dedicated stage performances. In addition she masters a dynamic that is rarely seen, and she pierces any heart with just her subtle tone and strong presence.
Sahra da Silva – vocal, percussion
Rune Højmark – guitar
Lasse Storgaard – hammond organ, keys
Laust Krudtmejer Nielsen – bass
Jens Stoklund Jensen – drums
dasilvasahra@gmail.com
http://sahradasilva.com
---
HI-FIVE QUINTET – Finland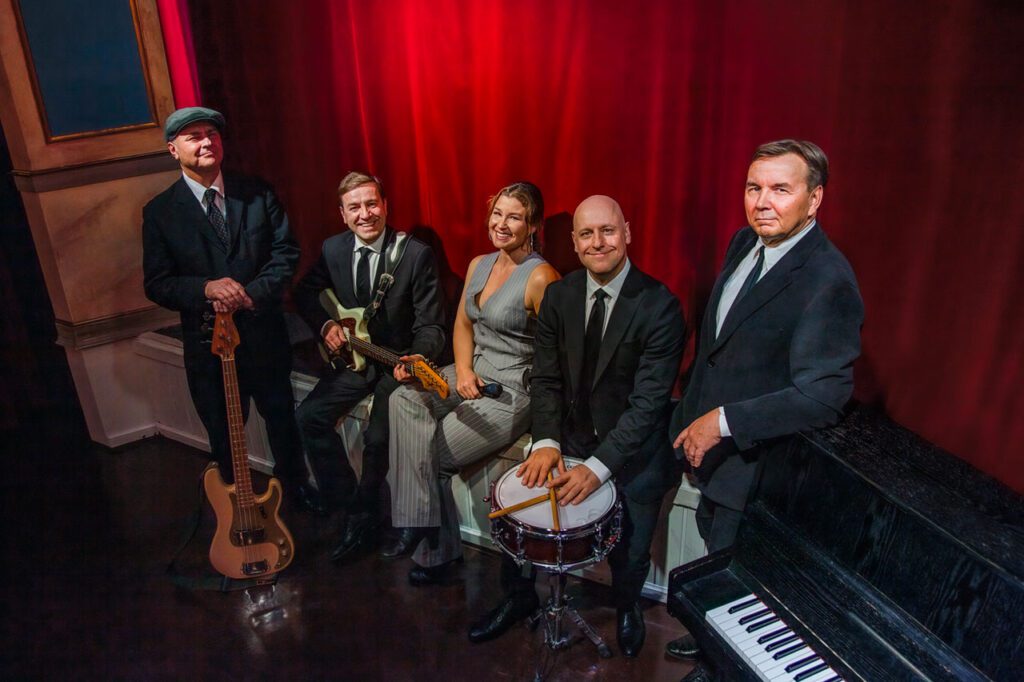 Hi-Five Quintet is a Finnish, Helsinki based band and is best known for their energetic live performances specializing in blues, rhythm & blues and soul music. In 2018 the band released their first record "High Life With High Five Quintet" and the next release "Rhythm & Blues For Hungry Souls" will be out in 2023.
Hi-Five Quintet has performed since 2014 when guitar player Olli Virkkunen and lead vocalist Saara Koivisto started a collaboration together. After some years of playing covers of 1950s and 1960s rhythm & blues, jump blues and soul classics, the group moved the emphasis to creating original music and the new album will include mainly original songs. In 2019 the band participated for first time in Finland's EBC competition and after winning the Finnish final in 2022 are proud to represent Finland in Poland in 2023.
Saara Koivisto – lead vocals
Kimmo Lehtola – bass and vocals
Jari Martikainen – keys and vocals
Markku Mäntymaa – drums and vocals
Olli Virkkunen – guitar
Band contact: olli.i.virkkunen@gmail.com
Website: www.hfq.fi
Facebook: https://www.facebook.com/hifivequintet
---
MISS BEE AND THE BULLFROGS – France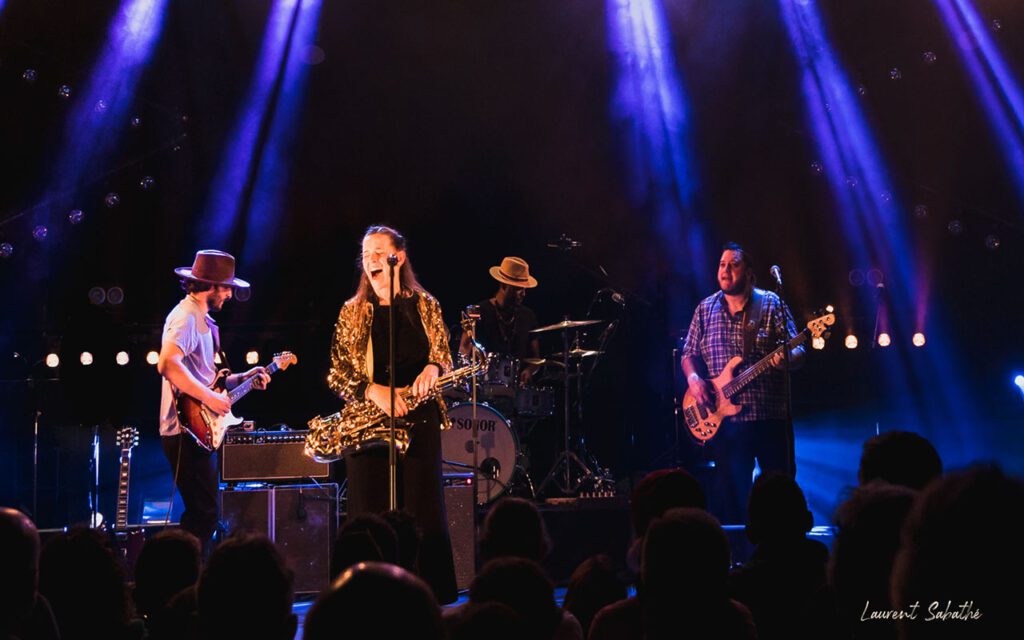 Miss Bee & The Bullfrogs first bloomed in jam-sessions in their little French hometown back in 2017.
Their sassy sound has been influenced by major blues and soul artists such as Freddie King, BB King, Jimi Hendrix, Etta James, Otis Redding and The Tedeschi Trucks Band and it embraces a wide variety of electric blues, deep soul, funk and African grooves.
The obvious chemistry between the powerful voice of the leader, her soaring saxophone and the bold guitarist is supported by their rock-solid rhythm section. Smiles and glances keep coming back and forth within the jam-band, they definitely feel home onstage! They have won several contests and opened for great artists including Curtis Salgado, Sax Gordon, Kirk Fletcher, Steve'n'Seagulls among others, but the best is yet to come!
Miss Bee & The Bullfrogs just released their first album Summer Soulstice, which surely marks a watershed for the band, whose original songs explore and interpret African-American music in their own singular way…
Maëlys Baey – Lead vocal, Saxophone & Keyboards
Jean Guichemerre – Guitar & Vocals
Eric Gayon– Bass & Vocals
Chacha Angela– Drums & Vocals
Band Contact
Maëlys Baey +33 673 441 983
missbeeandthebullfrogs@gmail.com
Website
YouTube Channel
Facebook Page
Instagram Account
---
BAD TEMPER JOE AND HIS BAND – Germany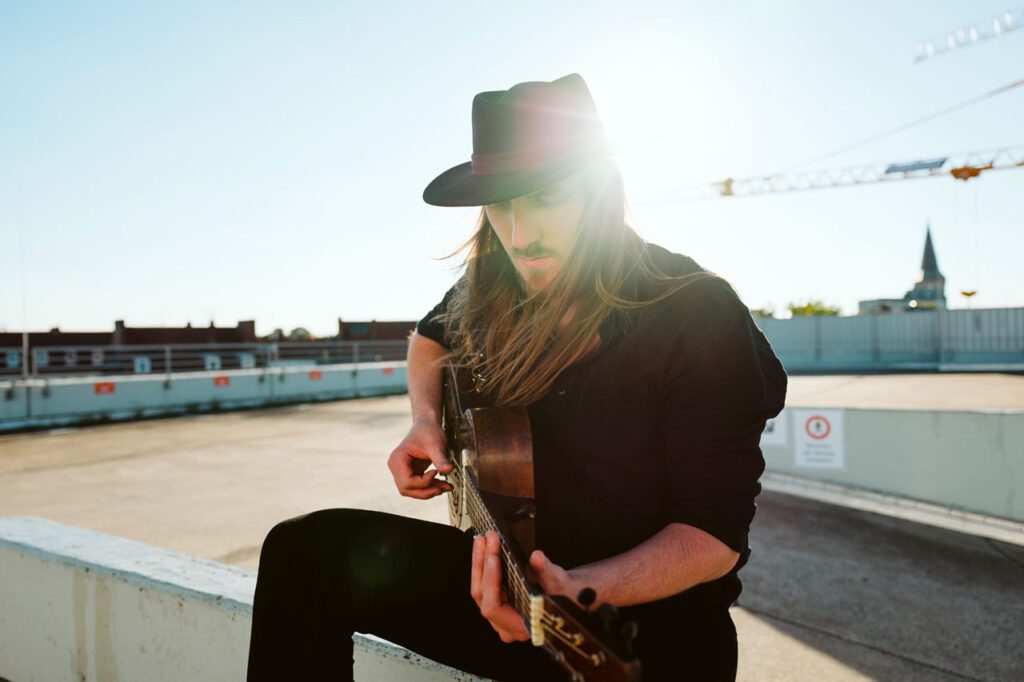 If you seek some of Europe's finest blues and roots artists, songwriters and guitarists, look no further than Germany's Bad Temper Joe. While honoring the old bluesmen from the Mississippi Delta, Bad Temper Joe brings the blues into the 21st Century – and does so with excellent songwriting, a powerful performance, and staying true to the tradition.
With songs as raw as they are haunting, the grumpy blues bard has gained attention in the blues scene over the last few years, receiving numerous nominations for blues awards and winning the German Blues Challenge in 2022. B
ut the German has also already been making waves in the international blues scene, and was the only European Act to reach the finals of the 2020 International Blues Challenge in Memphis, Tennessee.
As the British Blues Matters Magazine put it, "It's hard to believe that the sounds of the Mississippi-Delta have relocated to Germany, but they have."
Bad Temper Joe – vocals, guitars
Moritz "Moe" Herrmann – guitars, vocals Marcel Rahe – harmonica
Max Dettling – bass
Paul Moser – drums
https://www.badtemperjoe.com/
https://www.facebook.com/badtemperjoe
https://www.instagram.com/badtemperjoe/
Email: contact@badtemperjoe.com
---
ÉCSKA & HUBA – Hungary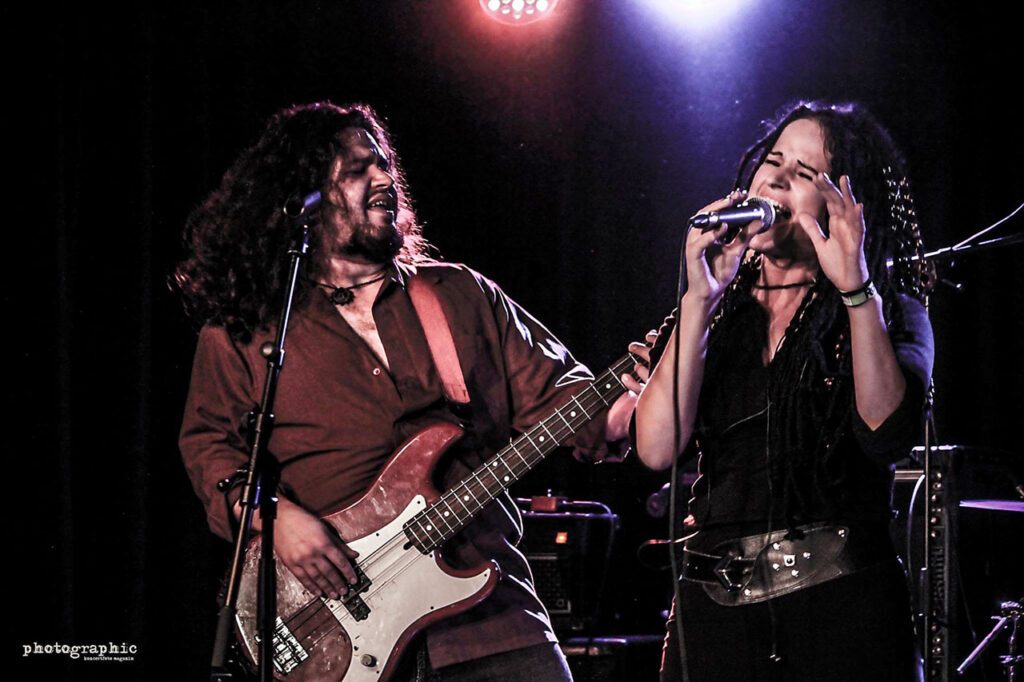 The duo works together since 2015, and rethinks classical blues and soul music. Huba Ratkóczi on guitar creates a unique atmosphere with his creative, innovative way of musical thinking while Écska Pleszkán is known of her powerful and characteristic voice.
Écska Pleszkán -vocals
Huba Ratkóczi-guitar
contact: koboldos.ecska@gmail.com
web: https://www.youtube.com/user/ecska
---
THE MARY STOKES BAND – Ireland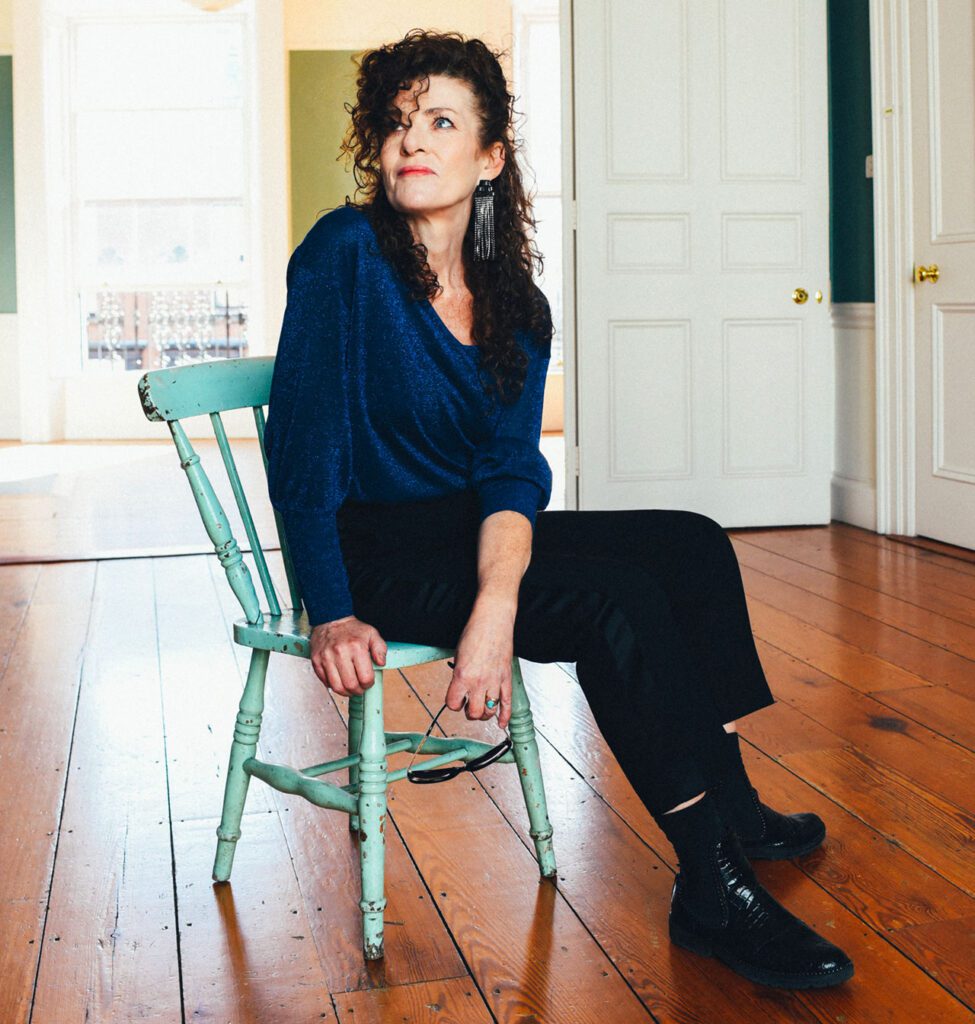 Competing at the EBC 2023 is an opportunity to showcase the powerful, dynamic, and distinctive blues sound of The Mary Stokes Band in action. Mary and the band are Ireland's foremost Blues Band. Over 30 years, partners Mary Stokes and Brian Palm have led The Mary Stokes Band, performing across Ireland, USA and Europe and establishing a remarkable international reputation.
Mary Stokes: Vocals,
Brian Palm: Harmonica,
Sarah Michelle (Sarah McInerney): Guitar, Backing Vocals:
Zamo Riffman (Eamonn Griffin): Bass Guitar; Multi-instrumentalist, vocalist and songwriter.
Jay Oglesby (Jason Oglesby): Drums:
Contact: Mary Stokes: marystokesireland@gmail.com
+353873539209
Brian Palm: brianpalm51@gmail.com
Website: https://themarystokesband.bandcamp.com/
---
THE CROWSROADS – Italy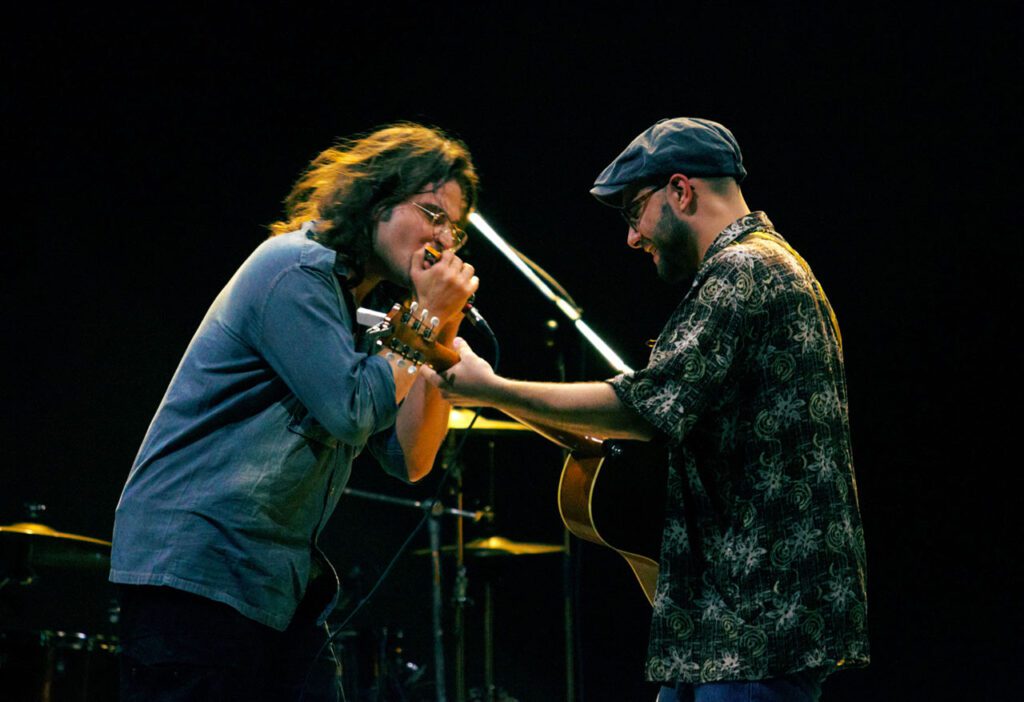 The Crowsroads are an Italian duo formed by brothers Matteo Corvaglia (guitar, vocals) and Andrea Corvaglia (harmonica, vocals). Their rough, immersive sound is shaped by creative harmonica lines, solid guitar rhythms and vocal harmonies.
They have been on the road for about a decade, since they were teenagers, playing original songs and selected covers from the American and English catalogue. They have opened for Robben Ford, Larry Campbell & Teresa Williams, John Popper & Jono Manson and many others.
In 2019 On The Ropes -their second album, the first containing only original songs- was a critical success. It features Sarah Jane Morris (Seaweed), Frankie Chavez (Monologue) and Jono Manson (The Gardener's Daughter) as special guests.
The Crowsroads are currently working on their new album, to be released in 2023.
Matteo Corvaglia – guitar, vocals
Andrea Corvaglia- (harmonica, vocals
Contacts: thecrowsroadsdate@gmail.com / 3923706803 / 3404582812
Website: www.thecrowsroads.com
Facebook: www.facebook.com/thecrowsroads/
---
PUGSLEY BUZZARD & TOMMY BOY – Luxembourg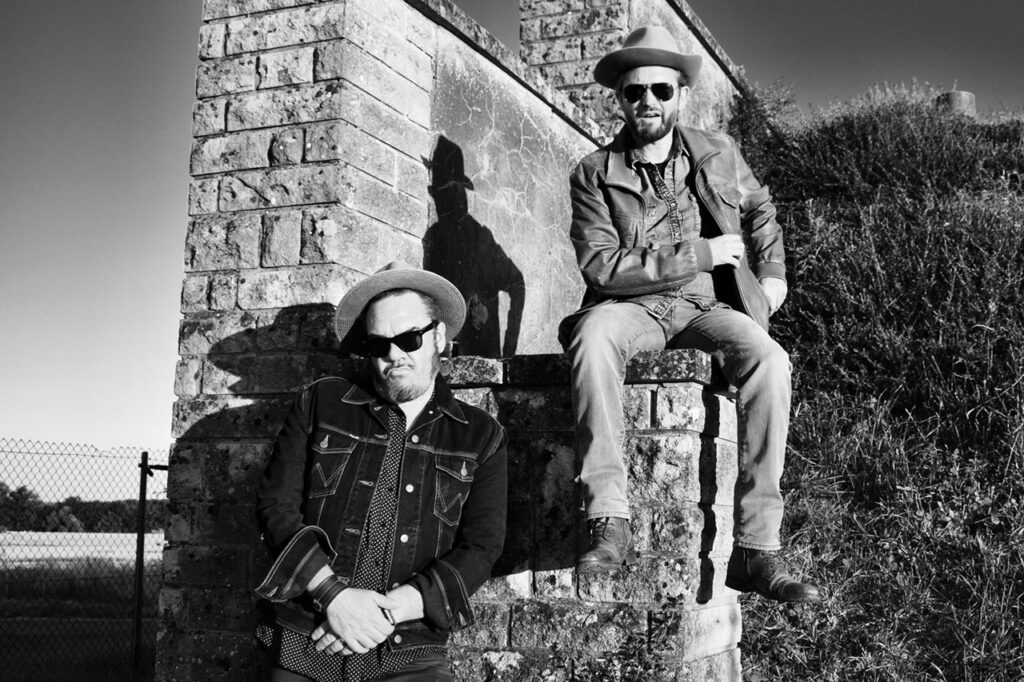 Since first meeting in 2009 Australian Singer and Piano Player Pugsley Buzzard and Luxembourgish Drummer Thommy Boy Lehnert have been delighting audiences at major festivals, events, concerts and tours in Luxembourg, France, Belgium, Germany, Switzerland and Brazil with their rollicking goodtime boogie, stride and barrelhouse blues.
The duo inspired by the likes of piano and drum duos such as Memphis Slim and Kansas Fields and Willie the Lion Smith and Jo Jones dig deep into the tradition and perform swinging versions of classics of the genre and sparkling originals dripping with authenticity and raw rhythmic excitement.
Pugsley Buzzard Wateringcan – piano & vocals
Tom Lehnert – drums
band contact e-mail: tomi@pt.lu
www.pugsleybuzzard.com
https://www.facebook.com/profile.php?id=100087222710892
---
LITTLE HAT – Nederland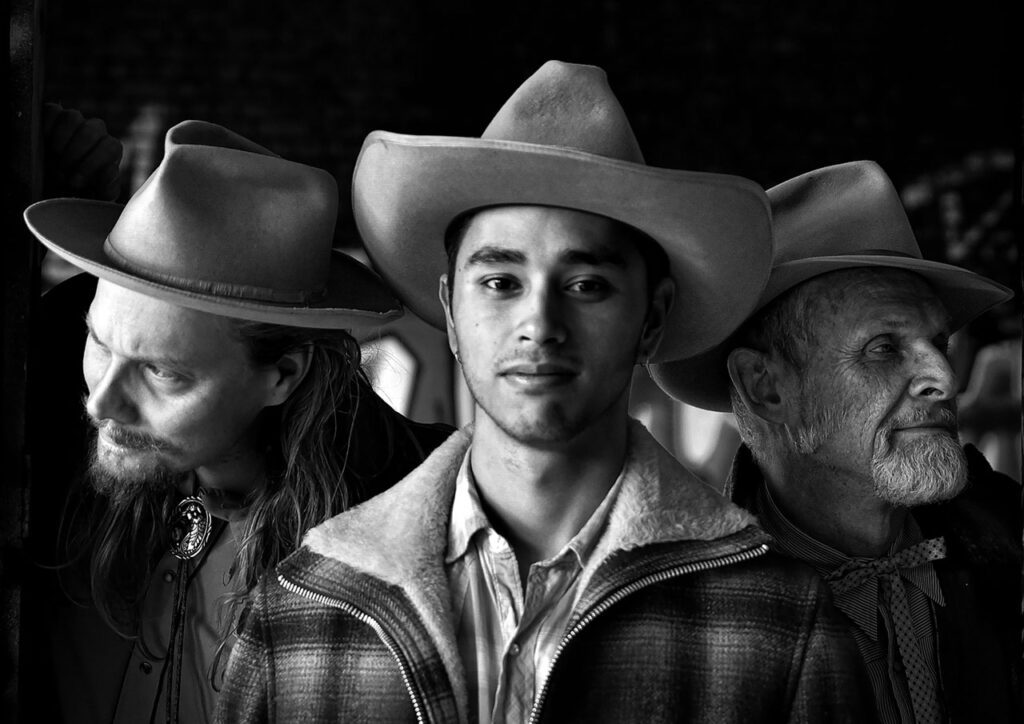 Rockin', sleazy and electrified… Little Hat mix it all up in a relentless groove that flows like it came from a one-man band.
Their tight, raw, and primitive sound will take you back to a time when "rocking" also meant a lot of "rolling" going on. And the heavy dance rhythms almost make you forget the fact that the low parts are not filled out by a bass player, but by the drummer's right foot.
This Rhythm Bomb/Rockstar recording band boasts the company of Dutch Blues Hall of Fame inductee Willem van Dullemen, who is complemented by frontman Machiel Meijers' raw and impassioned vocal and harp work.
This "tough-as-nails" duo is rounded out by the driving rhythms of ace drummer Paolo de Stigter. Their debut album "Wine, Whiskey & Wimmen" -produced by US blues award winning producer Little Victor– has been given excellent national and international reviews. Expect wild grooves and hot licks when you come to a Little Hat show… But above all make sure to bring your dancing shoes as you'll find it impossible to sit still when these Dutch Blues Challenge winners get down to business!!!
Machiel Meijers – Vocals/Harmonica
Willem van Dullemen – Guitar/backing vocals
Paolo de Stigter – Drums/backing vocals
Band contact: littlehatband@gmail.com
---
SOFT CITY – Norway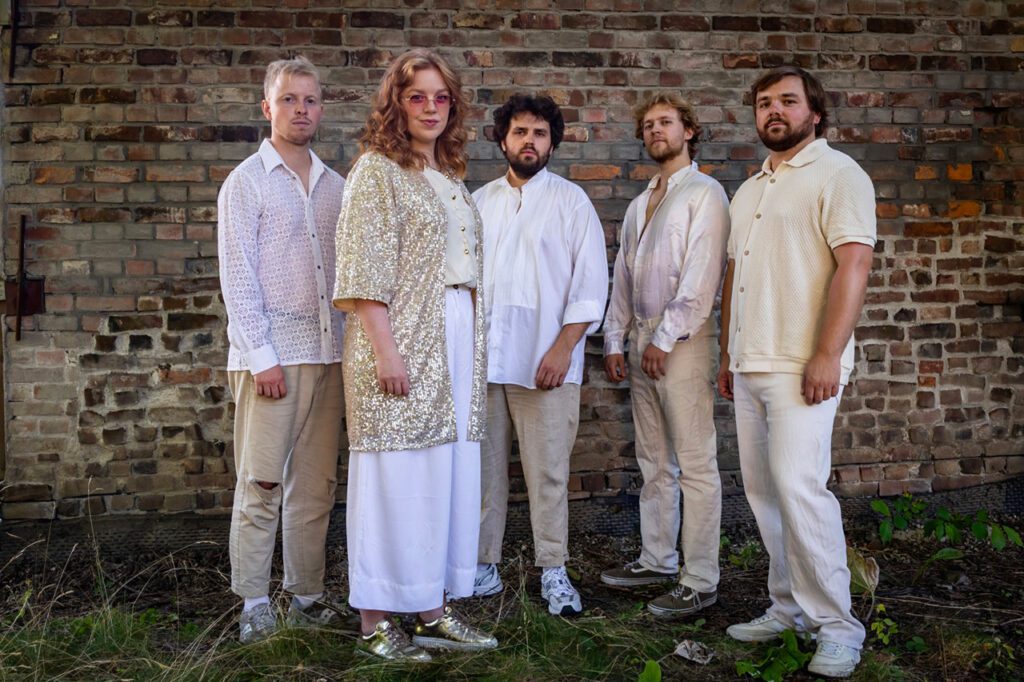 Catchy riffs, entrancing rhythms, soulful melodies and impressive solos all apply to the band Soft City.
The band found each other through their fascination for soul and blues music. Soft City was established in 2018 and have since played on several festivals, clubs and events. During the world famous blues festival in Notodden in 2021 they were granted the title:
Norwegian Blues Union band. In august 2022 they released their debut album "Settle for the Moon" on the label Kirkelig Kulturverksted (KKV).
Thea Sørli Paulsrud – vocals
Ask Vatn Strøm – guitar
Håvard Ersland – organ
Vegard Staum – drums
Joachim Mørch Meyer – bass
Website: https://softcityband.com/
Contact: Vegard Staum: +47 948 46 454 / softcityband@gmail.com
Bitten Svendsen +47 958 28 910 post@norskbluesunion.no
---
BLUES FIGHTERS – Poland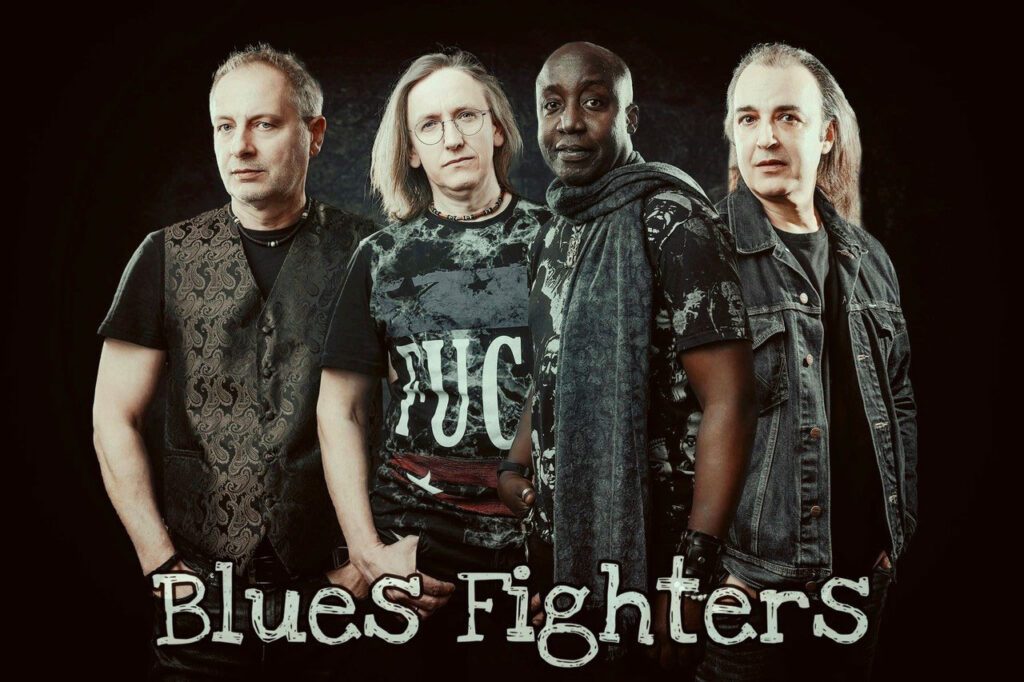 The band was founded in 2021 in Poznań (Poland), it is made up of musicians with considerable achievements and experience gained from cooperation with many artists.
Vocalist and guitarist Chuc Frazier comes from Houston, Texas. with Sonny Sharrock's band. Bassist Robert Fraska is known from the bands Hot Water, Boogie Chilli and Żuki Rock'n'Roll Band. Drummer Dariusz Nowicki known from the bands Hot Water, Izotop and Boogie Chilli.
Together with Robert Fraska, as Hot Water, they supported Joe Cocker, performed on one stage with artists such as Alvin Lee, Ten Years After, The Animals, Colosseum, Taj Mahal, Jack Bruce and Eb Davies.
Guitarist Wojciech Kubiak is known for his cooperation with Grzegorz Kupczyk (Turbo, Ceti) as well as Brick House and Like The Stones. In June this year, the band released the album "Pretty Baby" with thirteen original songs. In July, he won the Grand Prix at the Suwałki Blues Festival 2022.
www.facebook.com/BluesFighters
darekpoznan@tlen.pl
---
THE SMOKESTACKERS – Portugal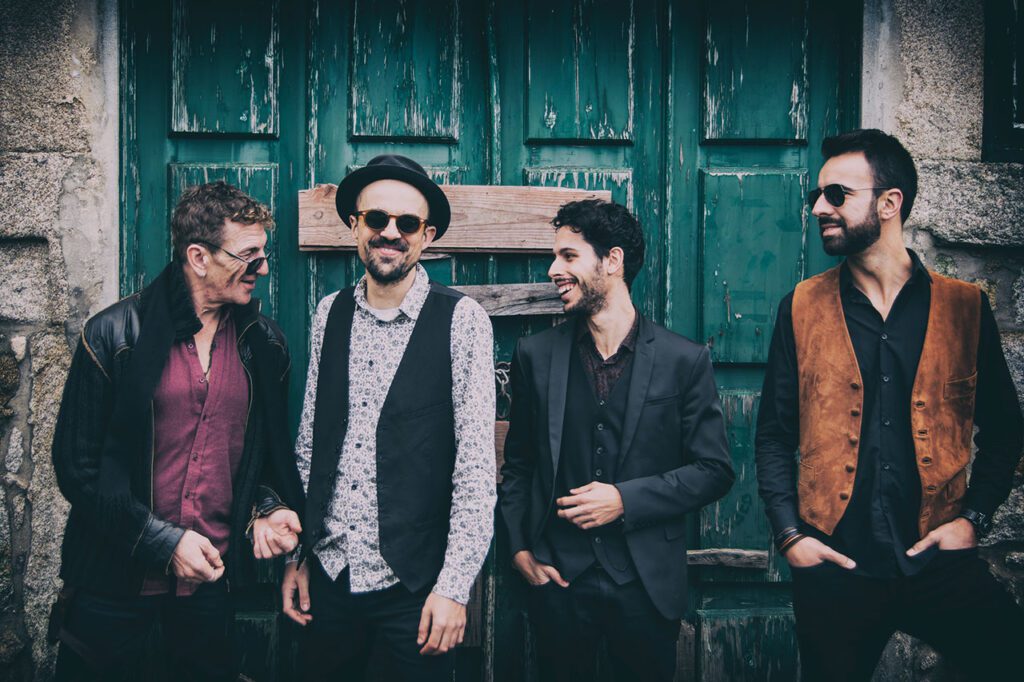 Deep rooted in the Blues Scene, The Smokestackers represent the image and sentiment of this kind of music. Their repertoire spans from traditional to a more modern approach, between acoustic and electric, reminiscences of the Mississippi Delta, where they dwell upon.
This band has their own unique identity that can be felt on "Road Songs", their first CD launched in Feb 2020 and they already have their second cd on his way further on 2023.
João Belchior – Singer / Guitar
Diogo Mão de Ferro –   Singer / Guitar
Vasco Pereira – Baixo elétrico
Marco Jung – Bateria
email: thesmokestackers.info@gmail.com – João Belchior
FB page: https://www.facebook.com/thesmokestackers
Instagram: https://www.instagram.com/thesmokestackers
---
THE SOUTHERN COCKROACHES – Romania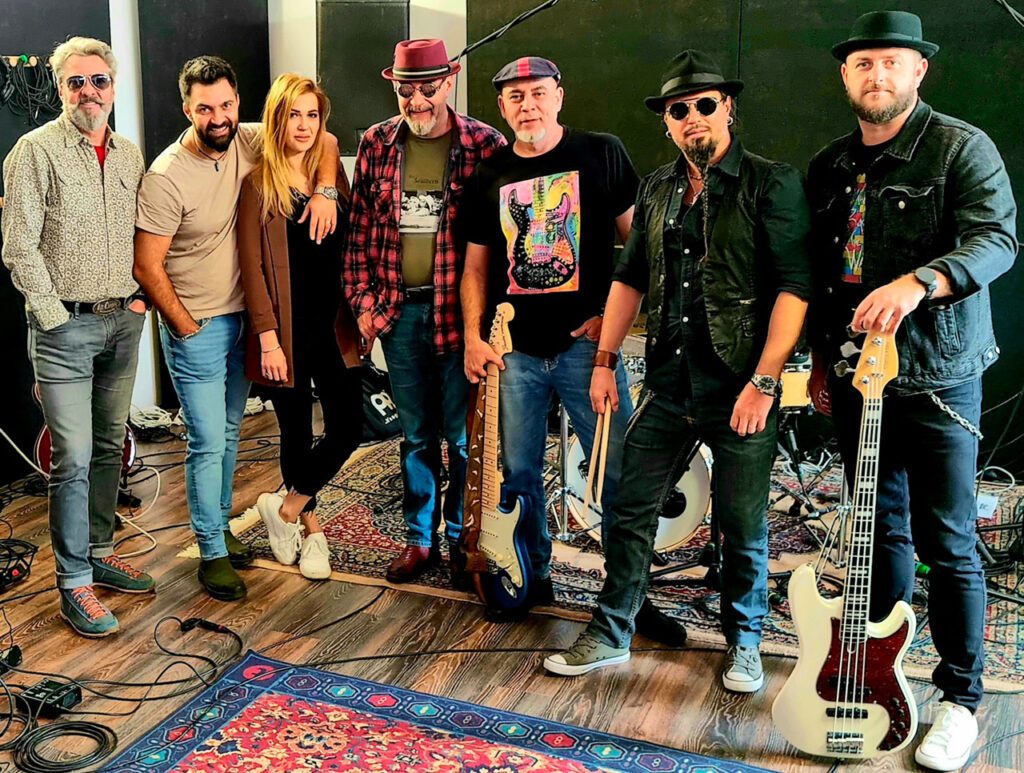 The Southern Cockroaches is a Romanian blues band formed in 2014, in the city of Craiova by piano and harmonica player Dorian Rosu.
"Joviality, frankness and selfless enthusiasm", this is how AG Weinberger, the European Blues Challange Ambasador in Romania, described the band.
The members gradually came together, with the components now being: Dorian Rosu ("Lazy Red") – keyboards, piano and harmonica, Bogdan Miscoci Ionut ("The Bearded Man") – vocals, Dorian Cucu – electric guitar, Edi Oprea ("The Hat Man") – rhythm guitar, Matei Razvan ("The Teacher") – bass guitar, Ovidiu Chiva ("The Big Chief") – drums and percussion and Alina Miscoci – backing vocals.
They first started having gigs at local pubs and from 2017 they hit the stage and began playing at blues festivals around the country. They performed at every "Open Air Blues Festival Brezoi" editions (2017,2018,2019, 2020, 2021). In 2020, 2021 they participated at  "Open Air Blues In The Garden" in Darmanesti (Bacau, Romania) and in 2021 they performed at "Suceava Blues Fest" as well. The band is curently working on their debut album "Whispers of Blues", a collection of original songs, inspired by artists such as BB King, Muddy Waters and Freddie King.
Dorian Rosu – keyboards, piano, harmonica
Miscoci Bogdan – vocals
Matei Razvan – bass guitar
Edi Oprea – rhythm guitar
Dorian Cucu – electric guitar
Ovidiu Chiva – drums, percussion
Miscoci Alina – backing vocals
Email: the.southern.cockroaches@gmail.com
Facebook: https://www.facebook.com/TheSouthernCockroaches
---
NOA & THE HELL DRINKERS – Spain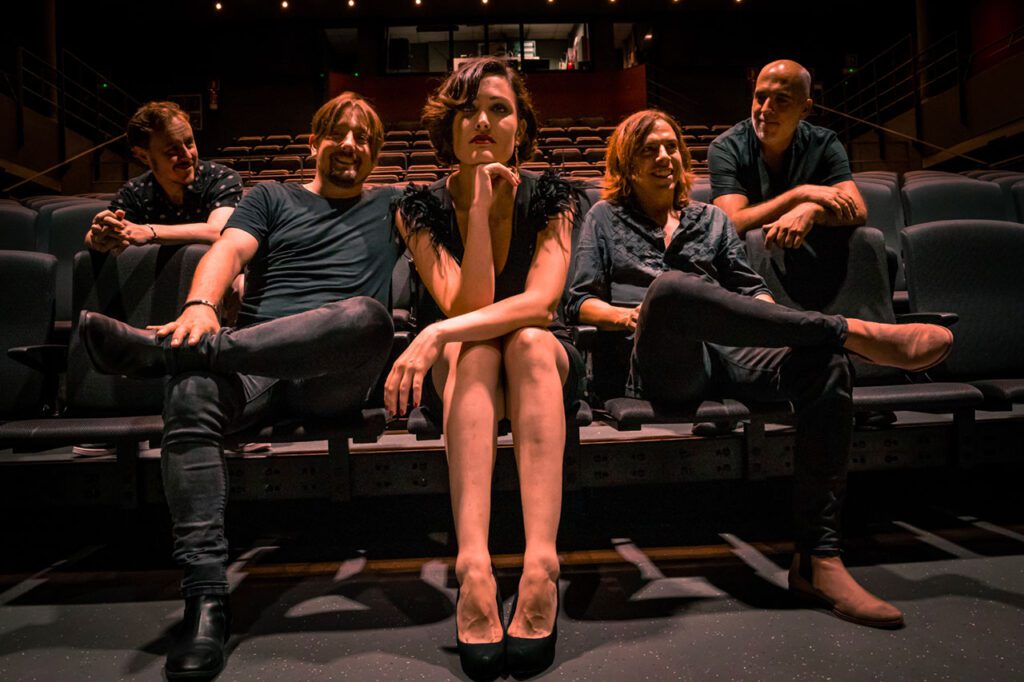 Noa & The Hell Drinkers was formed in Donostia-San Sebastián in 2016.
in the last few years they have released two albums: "Noa & The Hell Drinkers" in 2018 and "Craft Blues" in 2020.
The band has performed in numerous national blues festivals such as Hondarribia, Benicàssim, Jazzaldia, Cerdanyola, Tolosanblues, Burlada, Udazkena Blues, Agorri Jazz Plentzi or Bilbao Blues Festival among others, making a name for themselves in the actual and blues scene.
They are currently immersed in their "Thunder Tour 22/23", performing in different cities around Spain, hoping to take their live energy as far as possible.
Noa Eguiguren – Vocals
Gonzalo Portugal – Guitar
Paul San Martín – Keyboards
Manu Gestido – Bass Guitar
Ibai Ros– Drums
Website: www.noahelldrinkers.com
Facebook: www.facebook.com/noaandthehelldrinkers
Instagram: www.instagram.com/noaandthehelldrinkers
Contact – gemma@ladyred.es  +34600993202
---
FROM – Sweden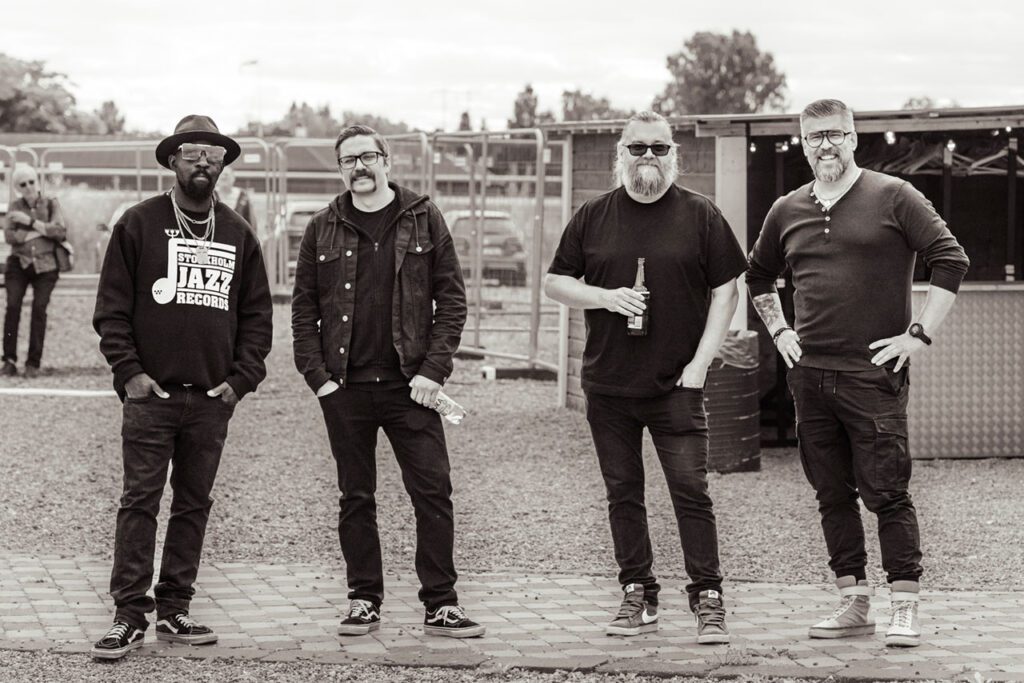 Me and my brother Henrik started writing music for the first time together right before the pandemic struck. Peter and Simon living in different towns recorded their parts at their homes and I put all the pieces together in my home studio. The debut album "Tear It Up" was released in January 2022. The song "Here I Go" almost ended up on Bonnie Raitt's new album!
All members are musicians with long experience but this is the first time together in a band. Currently working on their second album. Originates from Umeå in northern Sweden.
Henrik From – guitar and lead vocals
Rikard From – keyboard and backing vocals
Peter Löwgren – bass and backing vocals
Simon Lundin – drums and backing vocals
Contact:
rikardfrom@live.se
www.instagram.com/fromtheband/
---
FREDDIE AND THE CANNONBALLS – Switzerland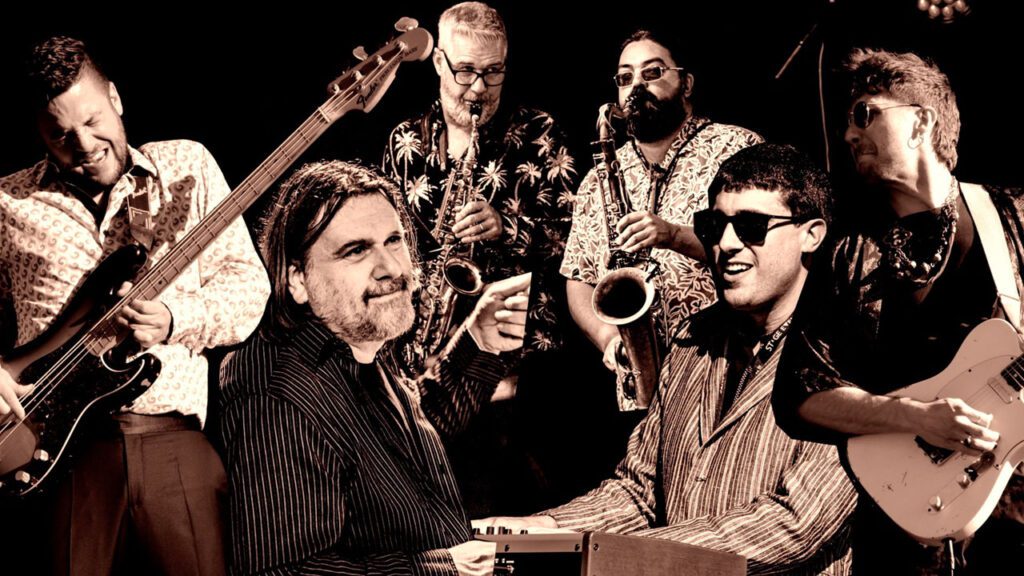 Freddie & The Cannonballs is a Swiss blues band fronted by bassist, vocalist and blues enthusiast Freddie "Cannonball" Albertoni, who has been on the Swiss-Italian blues scene for two decades.
The talented and dynamic musicians who joined his sextet are Mad Mantello (guitar), Roberto Panzeri (drums), Donato Cereghetti (keyboards) and saxophone players Nigel Casey and Olmo Antezana. Along with some swinging blues classics and favourites of the 50s and 60s, the band's repertoire also features a bunch of original songs. Formed in 2018, they have since published an EP entitled "F" (2019) and performed at most major Swiss blues festivals (Bluesfestival Baden, Bellinzona Blues, Lugano Blues to Bop, Sierre Blues Festival, Summerblues Basel, Vallemaggia Magic Blues, etc).
They are the winners of the 2021 Swiss Blues Challenge, which allowed them to compete in the 2022 International Blues Challenge organised by the Blues Foundation. In Memphis 'Freddie & the Cannonballs' would reach the semi-finals!
A new album called "Two Sides of the Same Coin" was published in June 2022. It consists of a double album which features a bunch of original songs (CD1), as well as some swinging blues classics and favourites of the 50s and 60s that were recorded live in concert (CD2).
Federico Albertoni – bass, vocals
Mad Mantello – guitar, backing vocals
Roby Panzeri – drums
Donato Cereghetti – keyboards
Nigel Casey – saxophone
Olmo Antezana – saxophone
info@freddieandthecannonballs.com
---
THE CINELLI BROTHERS – United Kingdom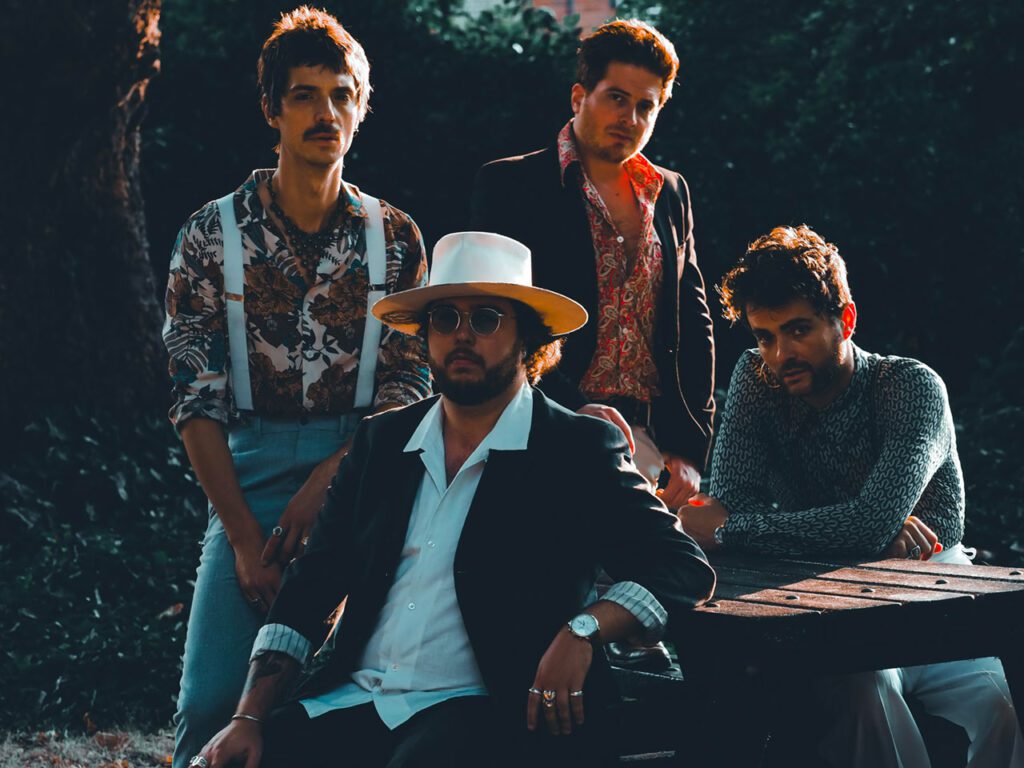 The Cinelli Brothers have a passion for the music of the 1960's, an amalgam of blues, rock and soul, and add a twist of contemporary style, making them a rising force on the music scene. Their appeal crosses all manner of boundaries, attracting a significantly younger crowd to their shows as well as pleasing the ears of older fans.
Brothers Marco (guitar, keys, vocals) and Alessandro (drums, B/V's) are joined by Tom Julian-Jones (guitar, harmonica, vocals) and Stephen Giry (bass, guitar, B/V's). The band has released three albums to date: Babe Please Set Your Alarm (2018), Villa Juke Joint (2021) and No Country For Bluesmen (2022), featuring guests on every track, including Dana Gillespie, Ian Siegal, Big Joe Louis and many up and coming stars of the British blues scene.
The Cinelli Brothers tour widely in the UK and across Europe, playing clubs and festivals, delivering live shows of predominantly original material with high energy, great musicianship and showmanship. They have been nominated for UK Blues Awards and are establishing themselves as one of the leading lights of the UK blues scene. Definitely a band not to be missed!
Winners of the 2022 UK Blues Challenge. UK Blues awards nomination best blues band for the years 2020, 2021 and 2022.
Marco Cinelli – Vocals, Guitar, Piano and Organ;
Alessandro Cinelli – Vocals, Drums;
Thomas David Julian – Jones – Vocals, Harp and Guitar
Stephen Giry – Vocals, Bass and Guitar
Band contact e-mail: thecinellibros@gmail.com
---