Thanks to the collaboration with the Notodden Blues Festival, we are very proud to announce that we will reserve every year some  scholarship places in Little Steven Blues School  that is held in Notodden, Norway, in August.
Little Stevens Blues School builds upon the experiences and foundation of the Notodden Blues Festival Band Camp, a tradition in music education since 1989. LSBS focuses on the students playing in a band, and you will also work with song writing, creative composition, arrangement, use of analogue and digital music tools and elements of Steven's Rock and Roll Forever Foundation (teachrock.org) teaching methodology. Also included are "Masterclasses" with professional musicians who are performing at the Notodden Blues Festival and free access to all the concerts at the festival.
The art of playing in a band is key to mastering your musical talent, and as part of the "Life in a Band" segment of the school, you will record in the vintage Juke Joint Studio, mixed by the Audiotronics 501 soundboard that came to Notodden from the Stax Studio in Memphis.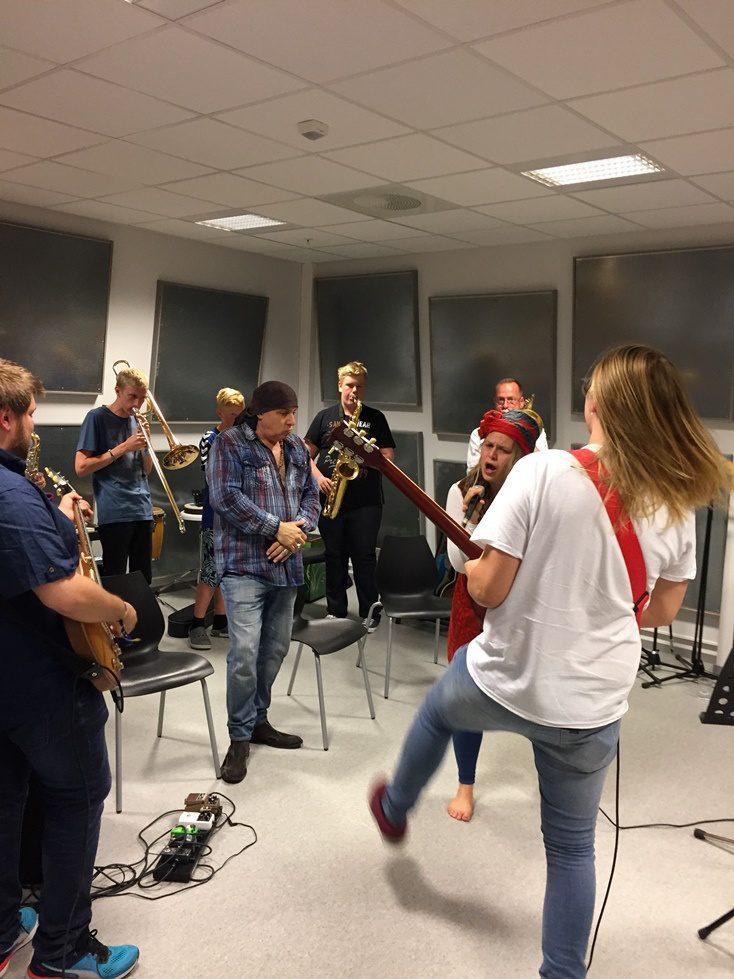 Steven Van Zandt ("Little Steven") is the legendary musician, producer, songwriter, actor, activist and creator of the school that bears his name. This will be your unique opportunity to work side by side with Steven and his team of international level instructors in a creative melting pot of all rhythmic genres.
The best bands will then be chosen to perform at the famed Notodden Blues Festival.