EBU BLUES MARKET:
08:00 – 8:30: Blues Market mounting stands
13:30 – 14:00:  Blues Market mounting stands
14:00 – 17:00: The International Blues Market
17:00 – 17:30: Dismantling of the Blues Market stands
Location : SCANDIC Hotel  –  Room Stiklestad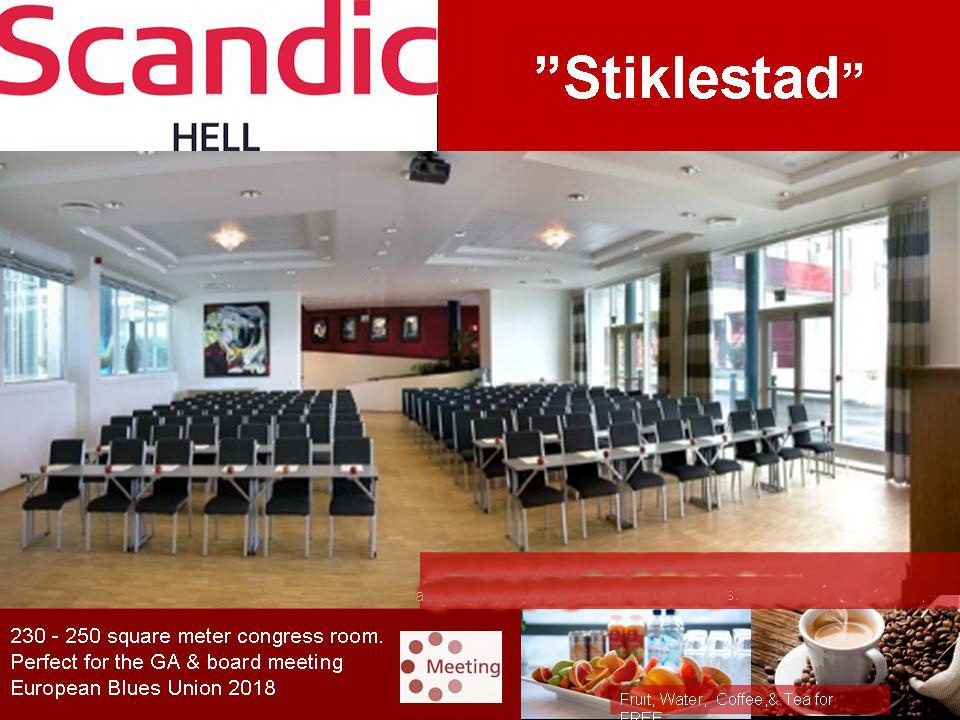 The Blues Market is an exclusively tailored, unique and free opportunity for all EBU Members to present their activities in an informal setting, to meet, interact and communicate with other blues professionals, artists, media and enthusiasts from all over Europe, not to mention the expected overseas blues professionals. The EBU will reserve a stand (a table) at your disposal, where you can have your presentation, publication and advertising materials on display. This space is dedicated only to you, distinguished EBU Active Members. Please act fast as space is limited and it will be first come first served.
Please fill the subscription form to book a dedicated stand at the Blues Market using the Online Subscription Form
It is all free for you, Active Member of the EBU. For any additional information feel free to contact Roser Infiesta: secretary@europeanbluesunion.com
The one and only prerequisite is that you have renewed your membership fee for 2018.
We are expecting lots of blues friends attending the EBC as well as the Blues Market. So why not grasp this opportunity to present and advertise your professional blues portfolio to possibly the largest gathering of European blues enthusiasts in 2018. More than 50 exhibitors will be present. Be one of them. Remember, it's all free for you, Active Member of the EBU.
Exhibitors list (to be updated)
Croatian Blues Force (Croatia)
A-Z Blues (Italy)
Digital Blues (UK)
UK Blues Federation (UK)
Marco Fiume Blues Passion (Italy)
Outlaw Blues Society (Greece)
Big H Records (Norway)
Peer Gynt Productions (Norway)
Blues Estonia (Estonia)
Ruf Records (Germany)
Singstad Music (Norway)
Fotograf Frank Nielsen (Denmark)
Big Mama Montse (Spain)
Societat de Blues de Barcelona (Spain)
Blues In Hell (Norway)
Norwegian Blues Union (Norway)
Naked (Belgium)
Dutch Blues Foundation (Netherlands)
France Blues (France)
Blue Mountain Artists (USA)
Delta Agencja Koncertowo / Twój Blues Mag. (Poland)
Fried Okra (Denmark)
Associaçao BB Blues (Portugal)
La Hora del Blues (Spain)
A Contra Blues (Spain)
The Blues Foundation (USA)
Notodden Blues Festival (Norway)
Finnish Blues Society (Finland)
Dobre Rano Blues Band and Leewald Resophonic Guitars (Czech Republic)
European Blues Radio (Romania)
Focsani Blues Festival (Romania)
Suwałki Blues Festival (Poland)
Norwegian Bluesnews (Norway)
Santa Maria Blues (Portugal)
BluesProductions (Denmark)
Hokahey Music Productions (Finland)