Finally the 9th European Blues Challenge is approaching! And nex April we will be in The Azores, more precisely in Ponta Delgada, San Miguel. Thanks to the joint organization between Associação dos Escravos da Cadeinha and Trovas Soltas, next April the Blues from Europe will move in the middle of the Ocean!
Associação Escravos da Cadeínha was founded in 2002 to promote and encourage sporting and cultural initiatives. It also promotes the main Blues festival in Portugal, Santa Maria Blues, that during the years presented artists such as like Chris Jagger, Diunna Greenleaf, Albie Donnelly's Super Charge, Ana Popovic, Popa Chubby, Mr. Sipp, Eric Gales.
The festival is produced by Trovas Soltas established in January 2007 at Porto, a company that organizes several other festivals, such as Gaia Blues, Seia Jazz & Blues, Évora Jazz & Blues, Lisbon Blues Fest, Festival Vilar de Mouros 2014 as well as several summer concerts.
The main EBC event will be held on April 5 and 6, 2019 at Coliseum Micaelense.
So prepare to swim into the European Blues!
Look what is waiting for you in Ponta Delgada!!
https://www.facebook.com/FestivalSantaMariaBlues/videos/2556359037771491/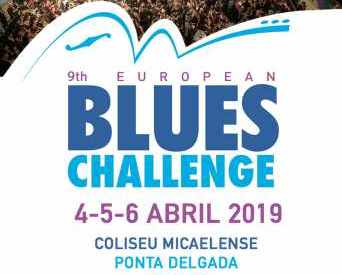 Nearest airport is Ponta Delgada. More information here: https://www.santamariablues.com/ebc2019/
And here you can find useful info: