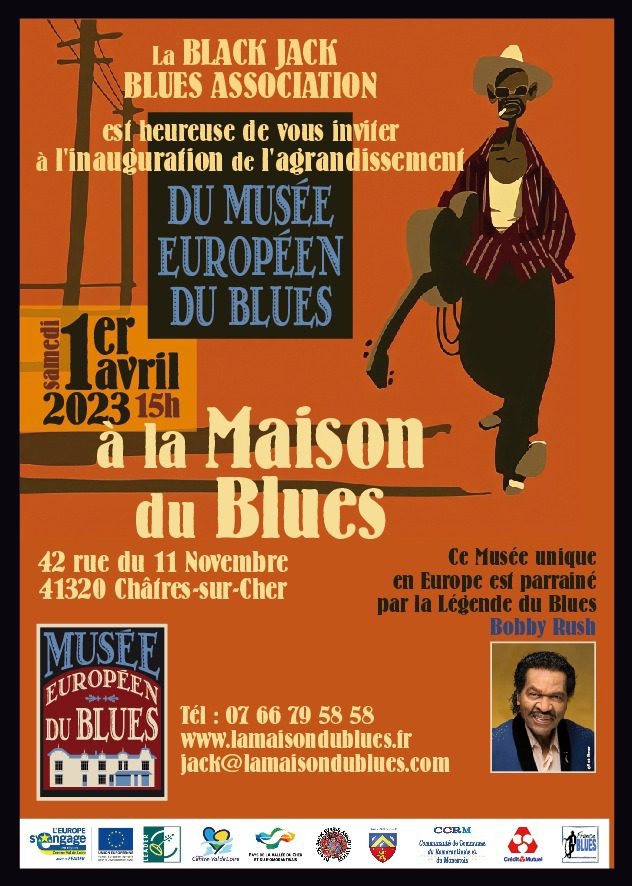 The inauguration of the French Blues Hall of Fame and the expansion of the Blues Museum will take place on the weekend of March 31/April 1 at La Maison du Blues in Chatres-sur-Cher (Loire Valley , near Chambord).
The inauguration will take place on April 1 at 3 p.m.
The two musical evenings will be hosted by the Yokatta Brothers feat. Willie Mehto from Finland
The club is very small, it is imperative to book in advance!
Info: https://www.lamaisondublues.fr/