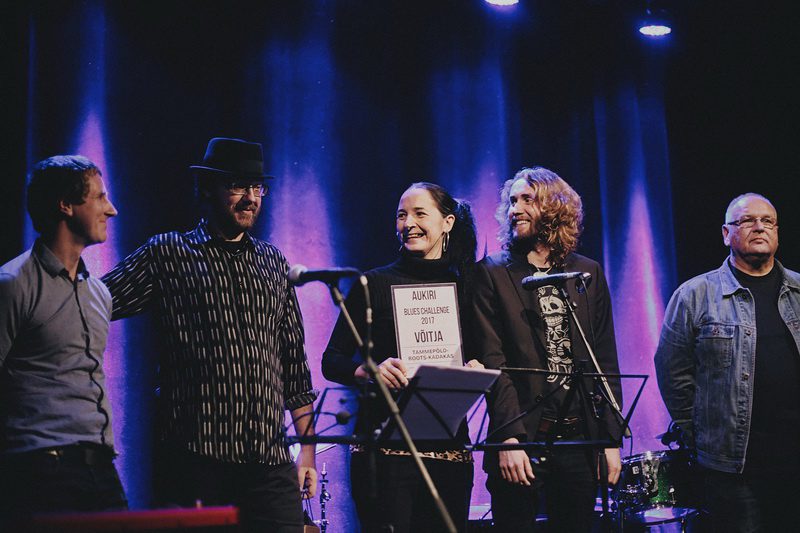 The Estonian Blues Challenge 2017 was organized by Blues Estonia. The winning band of the first-ever challenge was Tammepõld, Roots & Kadakas. The trio features multi-award-winning guitarist Andres Roots, whose skills can be heard on over 50 LPs, singles and other releases, while his music has received airplay on five continents. Joining forces with Roots is singer Mikk Tammepõld, a local favorite previously known for his band Dramamama. The professional jury included Enn Vei (Tartu Blues Club), Henrik Ehte (Estonian Funk Embassy) and Peep Kallas (Blues Estonia).
Second place was awarded to old-school blues rock group Hilbert's Problems. 
The evening also featured special guest The Queen of Spades, lead by Oskar Malleus (guitar & vocals), who participated in EBC2017 as a member of Rene Paul Blues Band.