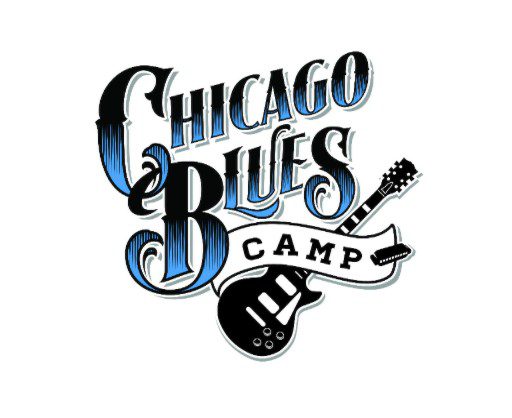 Chicago Blues Camp, a unique 5-day camp experience for adult musicians to learn authentic Chicago Blues from leading performers, has a special discount offer for EBU members. Think "camp" without the bug repellent, sunscreen or flashlight. Instead, grab a cool hat, sunglasses and your favourite guitar, bass or harmonica.
They have classes in blues guitar, bass and harp, as well as lecture/workshops on Chicago blues history and legends, evening jam sessions, outings to famous Chicago blues clubs and the old Chess records studio, and a student performance at the Chicago House of Blues. The camp is being held at the Chicago College of Performing Arts with top Chicago blues performers as instructors, guest artists, and staff.  Unlike other workshops or camps, this focuses on the ensemble urban-electric style of blues that developed here in Chicago.
For Chicago Blues Camp attendees, they offer an optional stayover package for the Chicago Blues Festival, the largest free blues festival in the world. Spend the weekend in downtown Chicago, in easy walking distance to Blues Fest, Buddy Guy's Legends and many other attractions.
The price of the camp is normally $2,195 and the weekend package is $400, but for EBU or blues society members now they are offering this week-long blues package for only $1,995. Just register for the camp online with the discount code "BluesSociety" (no spaces) and get $200 off the price of the camp and a free Chicago Blues Festival weekend stay. A $2,595 value for only $1,995!
Learn more or register today at: www.ChicagoBluesCamp.com