The great blues party returns this summer to the Villa with a free program full of leading figures of the genre and activities for all audiences that will take place in the Arenal as the main stage. After the success of last year, the Bilbao City Council once again promotes, from July 28 to 30, this international festival that will offer, as in its first edition, free concerts at street level and for all ages.
For the Bilbao City Council Councilor for Economic Development, Commerce and Employment, Xabier Ochandiano, "last summer we carried out a pilot test tofill the city with good music and quality activity in that period after the Bilbao BBK Live Festival and Aste Nagusia. An event that was a complete success and highly applauded and valued, which is why this year we return again, and with more strength to launch this second edition".
Carlos Malles, director of the contest, also points out that "we are very excited about organizing this new festival where the public will be able, once again, to enjoy great references from the world of blues as well as other parallel activities that we are preparing; We are excited about this project and we are sure that next July, Bilbao will once again become the great blues party".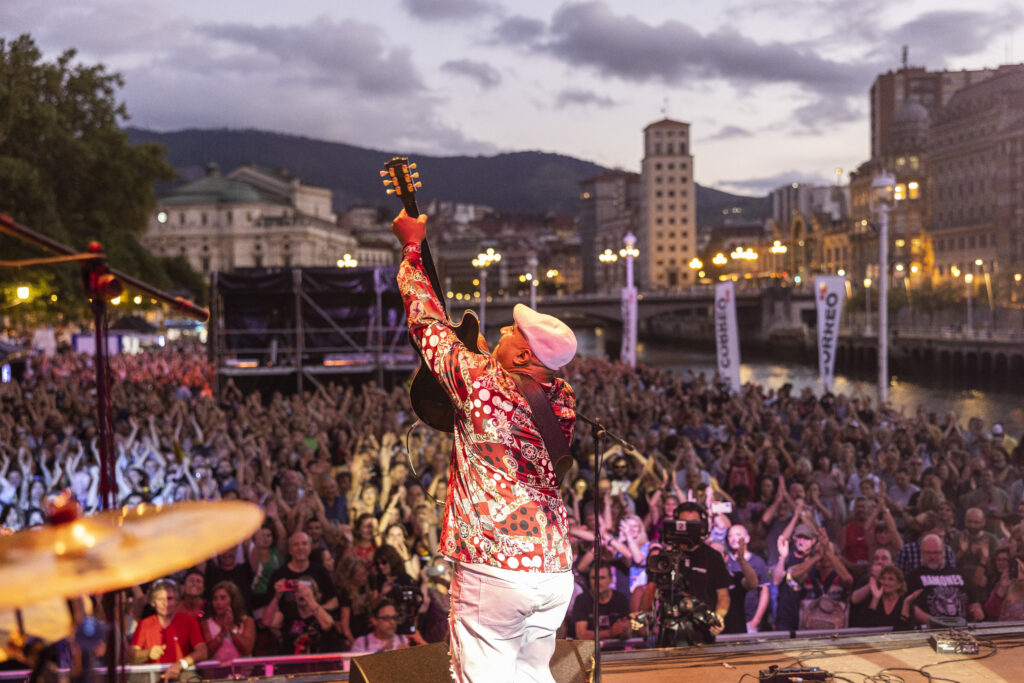 The festival, promoted by the Bilbao City Council, will schedule concerts and free activities for all audiences in the Arenal.
The poster for the second edition is starred on this occasion by female voices with a very special nod to the essence of the Villa through the traditional Carolinas.